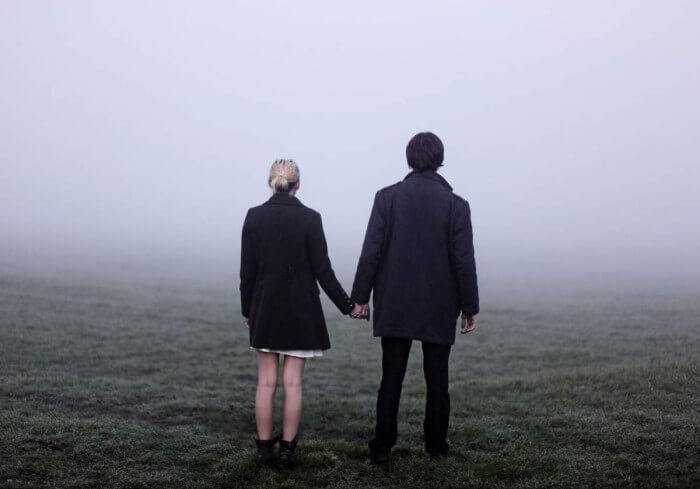 They say a perfect marriage is just two imperfect people who refuse to give up on each other. I don't know if "perfect" is really what we're going for, but surviving and thriving are good goals. So I agree; it takes two people who take the "for better or worse" part of their vows with sober sincerity. Two people who look at their marital problems and, both together and independently, acknowledge that there ARE solutions, and they are worth finding.
All that sounds so simple, breaking it down in such black and white terms. Cause when marriages get messy and dirty and painful, it seems like anything but black and white. It gets complicated and tangled in ways that seem beyond sorting. And it's so easy to start wondering if you said "I do" to the wrong person. Bitterness and resentment become a regular poison. Hopelessness can start to feel like a weight on our hearts. And repair is just . . . beyond us.
We need help.
Last September, my husband and I celebrated our ten-year wedding anniversary. We've been through lots of "life" together over that decade: college, buying and selling houses, changing jobs, changing churches, cancer, deaths in the family, adopting two little ones, etc. Lots of hard things and lots of wonderful things.
But boy, oh boy. We've been on the cusp. Two people who love God and love each other (despite how we've been unloving toward each other). We've looked at each other and asked how it was possible to move forward together. Even our friends — the really close ones who stood by us at our wedding as a commitment to hold us accountable to our vows — even they wondered.
We sought prayer and counsel from close friends and pastors and mentors. We spent hours with church leaders and counselors through the church, praying and being encouraged and being supported and all of that was absolutely amazing. A lifeline, even. We attended seminars and support groups and were surrounded by the best people in the best way. But after several years we were still in the same spot, and it felt extremely . . . grim.
Finally — FINALLY — we got help. Professional help. From a licensed doctor of psychology.
Twice a month we made an intentional, costly investment into saying, "Yes. We want to learn how to keep going because we promised each other and God that we would." And let me tell you, it was a game-changer. Why? Well, that could be a very nuanced answer with lots of personal stuff none of us want to go into, but ultimately our counselor had the professional tools to make us not only feel safe and heard, but to find the areas that had become roadblocks for us, and to coach us through getting around/through/over them. He helped us find the solutions we thought only existed on some imaginary planet. He helped us find them and helped us implement them.
It didn't make our marriage perfect or take away all of the problems, but it certainly taught us how to keep going. How to keep loving each other in spite of it all. How to reach for the best version of "us" we possibly can.
I'm betting you or someone you know may need to take this step. Maybe you needed to a long time ago. Maybe you've got questions and fears and any number of reasons you're not seeking professional help. Here are some thoughts I have based on our experience that will hopefully encourage you in the right direction.
Don't be ashamed. I'm not sure if there's still a REAL stigma about going to see a therapist, or if we just think there is, but I've found that a lot of people avoid getting professional help because of what other people may think. First, it's up to you whether or not you tell other people. But if you do, the people in your life who support you should be cheering you on. Besides, doing whatever it takes to get healing in your marriage and to honor your commitment to your spouse is the mark of a mature person and ultimately matters more than the probably-nonexistant-judgers.
Don't wait. Because getting to the end of your marriage rope might be too late for one of you. Stay open with close, trusted friends, mentors, pastors. Stay in communication with the Lord. Stay in communication with each other as much as possible. But if things are not getting better, stop the spiral and get professional help right away.
Don't let money keep you from taking this step. We did, and we shouldn't have. Yes, counseling can be expensive, and adding financial stress never seems helpful to an already difficult situation. But find a way. Maybe this means seeing a pastoral counselor (often free) a few times to keep you holding on while you re-arrange your budget (giving up things like Netflix, Starbucks, extras at Target [GASP!] on a monthly basis will likely cover it). Maybe you'll have to give up something big (financially or in scheduling commitments) for a time so you can get started immediately. Pray and ask the Lord to show you how you can make it work. Ask Him to provide. He will.
Choose wisely. Not every counselor is the right one for you and your spouse. My husband and I did not find our therapist on the first try, but it was so worth the search. Here's what I suggest: First, ask trusted sources for recommendations. If the recommended counselor is not accepting new clients, they will likely refer you to someone equally as good, or can put you on a wait list. Second, make sure their credentials check out. I strongly advise someone who is actually licensed. Many times pastoral counselors are not. (Let me clarify: sometimes pastoral counselors can be amazing and perfect for what you need, but if they are not educated and licensed, they may not have the tools to help you through your situation.) Next, make sure they're Christian. Non-Christian counselors can be phenomenal, but if there's a highly recommended Christian counselor in your vicinity, make her/him your first choice. Lastly, find someone you both can respect, and who will respect both of you. The last thing you need is a therapist who takes sides.
Put in the work. Be intentional. Show your spouse the level of your commitment. A counselor can only do so much. You have to practice what you learn in those sessions at home with your spouse every day.
Every single marriage comes with its worst of times. Some of those seasons last longer than others and are more intense than others and can take a huge toll. But I sincerely hope that you find the courage to keep going. To not give up. To seek the Lord and know that He is faithful and He is your advocate. To accept and receive help.
You can do this.