The contributor page is always changing! Check regularly!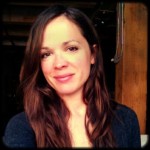 Stephanie Krier Stephanie Krier was raised in beautiful Nor Cal. She and her husband Bobby moved to Boston in 2007, but recently relocated to a little village near Aberdeen, Scotland for her husband's grad program at RGU. Stephanie graduated from UMASS with a Bachelor of Arts degree in Social Psychology and a Music Minor. She loves to see how individuals are shaped and influenced by society. Now that she lives in the Scottish shire, she spends her free time doing a bit of gardening, blogging about her new life in Scotland, exploring the countryside with her dog, Luther, and visiting castles with her husband!
---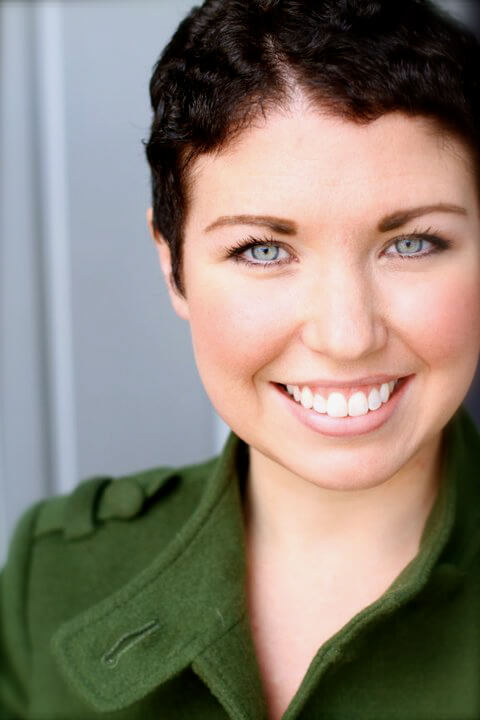 Lyndsay Wilkin, an editor for On the Willows, lives in Northern California with her husband, Wyley, and their two kiddos, Harrison and Clara, and their adorable lemon beagle, Indiana (Indie). She received her BA in International Government and hopes to further her education somewhere down the line. In the meantime, she holds the lofty office of "Mommy" and works part-time for Visiting Angels Home Care Services, helping families find caregivers for their loved ones as an alternative to placing them in nursing homes. For fun, she does a little acting on the side and enjoys writing fiction and reading LOTS of books. She loves movies, history, politics, traveling, and volleyball. As a friend, Lynds is absolutely loyal and thoughtful… and she would do anything for her friends.
"So whether you eat or drink, or whatever you do, do it all for the glory of God." 1 Corinthians 10:3
---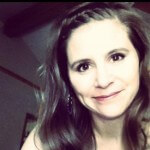 Stephanie Brubaker is originally from Santa Cruz, CA, but has lived most of her life in Northern California. She is a happy wife of 17 years, a mom to 2 incredible daughters, and an owner of two overindulged kitty cats. The roles of Christ follower, wife and mom have been the great joys of her life. Stephanie pursued an education in child advocacy with a specialty in parenting through the American Association of Christian Counselors. Since then, she teaching classes and workshops, speaking to mom's groups, and writing. You can find  Catch and Release Parenting  on Facebook. Stephanie believes that families are the backbone of society. Her heart is to see parents recognize the great call on their lives, to serve, nurture and prepare the next generation with intention and purpose. Her work inspires and equips moms and dads to nurture their children with both developmental wisdom and spiritual truth. Stephanie's friends say that she is wise, generous and warm.
---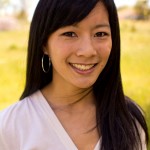 Emily Butler grew up in Northern California, but moved to Southern California and then onto Boston to pursue her educational goals. Emily earned her undergraduate degree in Political Science and International Development at UCLA. She went on to study Law at Harvard. She recently settled back in Northern CA where she passed the CA Bar. Emily now works for a couple of nonprofits which aim for the abolition of prostitution and other forms of violence against women and children. Emily loves to read, write, hang out with friends, spend time with family, she is an Ultimate Frisbee player, runner, backpacker and do anything that will allow her to be outside.
"He has shown you, O mortal, what is good. And what does the LORD require of you? To act justly and to love mercy and to walk humbly with your God." Micah 6:8
---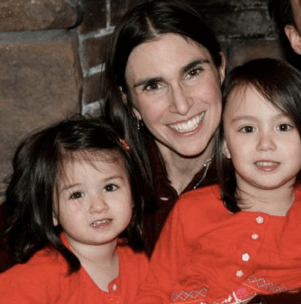 Faith Gong has lived in many places, most recently NYC and Berkeley, CA. She now resides with her husband and four noisy daughters in Middlebury, VT.  She has worked as an elementary school teacher, photographer and non-profit manager. Faith is currently a freelance writer for her own blog and The Addison Independent. She loves spending time with her family, outdoor activities, yoga, sewing and reading. But more than anything these days, Faith loves coffee.
"Life is not an emergency." -Ann Voskamp, One Thousand Gifts
---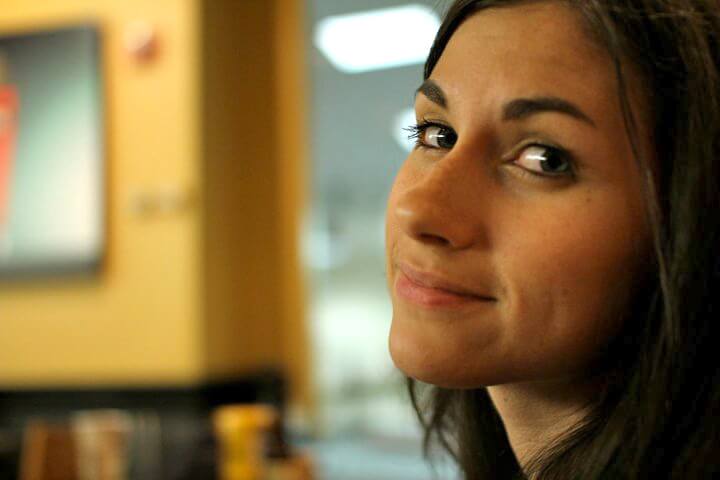 Adrienne Sandvos, is a native Texan but lives in Northern California with her husband, Joel, and their two sons. Adrienne is a freelance writer, helps run an Etsy shop called Eloise and Rue, and works with her husband who is a documentary filmmaker. She is a loyal friend and a great listener. She is passionate about women's issues and plans to write about things such as beauty, friendship, sexual identity, marriage, human rights issues, justice and culture.
"I am not the same, having seen the moon shine on the other side of the world." -Hershey
---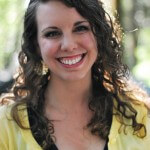 Jessica Rae Huber is from Ft. Lauderdale, FL but currently resides in Los Angeles with her husband Ryan. Jessica received her Bachelor of Arts in Communications, History, and Women's Studies from Florida Atlantic University and also earned a Bachelor of Music in Film and Video Game Scoring from Berklee College of Music in Boston, MA. Jessica loves to watch films, travel, taste snobby beers and white wines. She is the co-founder and Deputy Editor of Culturemaker(s) and her music and personal writing can be found at jessicaraehuber.com. You will probably see Jessica blog about: music – especially how it relates to visual mediums, and social media – how it shapes the society and relationships. Jessica is a deeply honest and thoughtful friend.
"Teach me some melodious sonnet sung by flaming tongues above." – Robert Robinson
"Ah, music! A magic far beyond all we do here!"  -Albus Dumbledore
---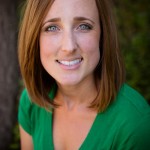 Noelle Ritter grew up at the ocean in Pacific Grove, CA. She currently lives in Roseville, CA with her husband, Chris, who works with a 3D printing company. Together, they love caring for their new son Colton Sterling, exploring the food and wine scene locally, and serving in their local church.  Noelle received her Bachelor's Degree in Athletic Training from Azusa Pacific University. She works as an Athletic Trainer at Roseville Health and Wellness Center where she is passionate about rehab for all ages of life.  When Noelle is not at work or loving on her family, she will be found gardening, cooking or running.  Noelle is an encouraging friend who is faithful… and has a great sense of humor.
"That everyone may eat and drink, and find satisfaction in all his toil- this is the gift of God" Ecclesiastes 3:13
---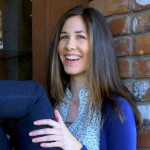 Krysta Tawlks
hails from Northern California, but currently lives in Bangkok, Thailand. She teaches English to 7-17 year old Thai students at an after-school tutoring program. Krysta received her BA in English and her MA in TESOL (Teaching English to Speakers of Other Languages) from CSUS. For fun, Krysta writes stories, writes music, plays guitar and sings, draws, loves to hike, go to the movies, go wine tasting, line dancing, etc. Krysta has written two young adult novels: Drag'n Seek and Dragonsnare. We'll have to wait and see what else she is cookin' up! Krysta's friends say that she is creative, artistic and introspective.
"I need my pain. My pain makes me who I am. It makes me Grumpy." –Grumpy from Once Upon a Time.
---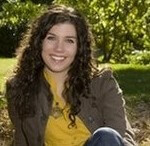 Lana Harrison was raised in Northern California. After spending some time as a ministry intern in TX, she is back in Northern California where she is living the college student life. She plans to transfer to a University where she will study International Relations and Journalism. For fun, she loves to hike, picnic, read, people-watch, explore cities, have great conversations with her friends. We may see Lana write about things such as the persecuted church, the wrongly imprisoned, the oppressed (those who have no voice), the enslaved, discipleship and living an authentic and passionate life for Christ. Lana's friends say that she is a good listener, she is gentle, and is wise.
"On his brow sat wisdom and in his hand was strength." – J.R.R. Tolkein
---
Kristin Dwyer lives in Roseville, CA with her super hot husband (in her humble opinion!) and her three amazing children… and another baby on the way! Kristin is a wife, mom and Vice President and Director of Casa Dwyer! She also spends a lot of time on a novel that she is writing. Speaking of novels, Kristin is obsessed with books! She also loves to travel, loves people and loves meeting new people! Kristin has been writing book reviews for On the Willows, but we may also see her write about marriage, family, the Bible and dispelling lies about all of the things that make women feel insecure.
"The most beautiful things in the world cannot be seen or touched, they are felt with the heart." ― Antoine de Saint-Exupéry, The Little Prince
"It is our choices, Harry, that show us what we truly are, far more than our abilities."
― J.K. Rowling
"As soon as I saw you I knew an adventure was going to happen" -Winnie the Pooh
"A reader lives a thousand lives before he dies…The man who never reads lives only one." – George R.R. Martin
"When I stand before God at the end of my life, I would hope that I would not have a single bit of talent left, and could say, 'I used everything you gave me". -Erma Bombeck
---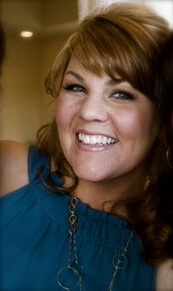 Stephanie VanTassell did a lot of moving around as a kid, but calls Northern California her home. She earned her Bachelor's Degree in Business Administration with an emphasis in Marketing and Advertising from Point Loma Nazarene University. She currently works as the Marketing Director for Agape International Missions, which is a ministry that runs multiple projects to fight child sex trafficking and bring restoration to those who have been victimized by it. Steph's friends describe her as very supportive and highly talented, particularly as a musician and in making everyone laugh…a lot.
---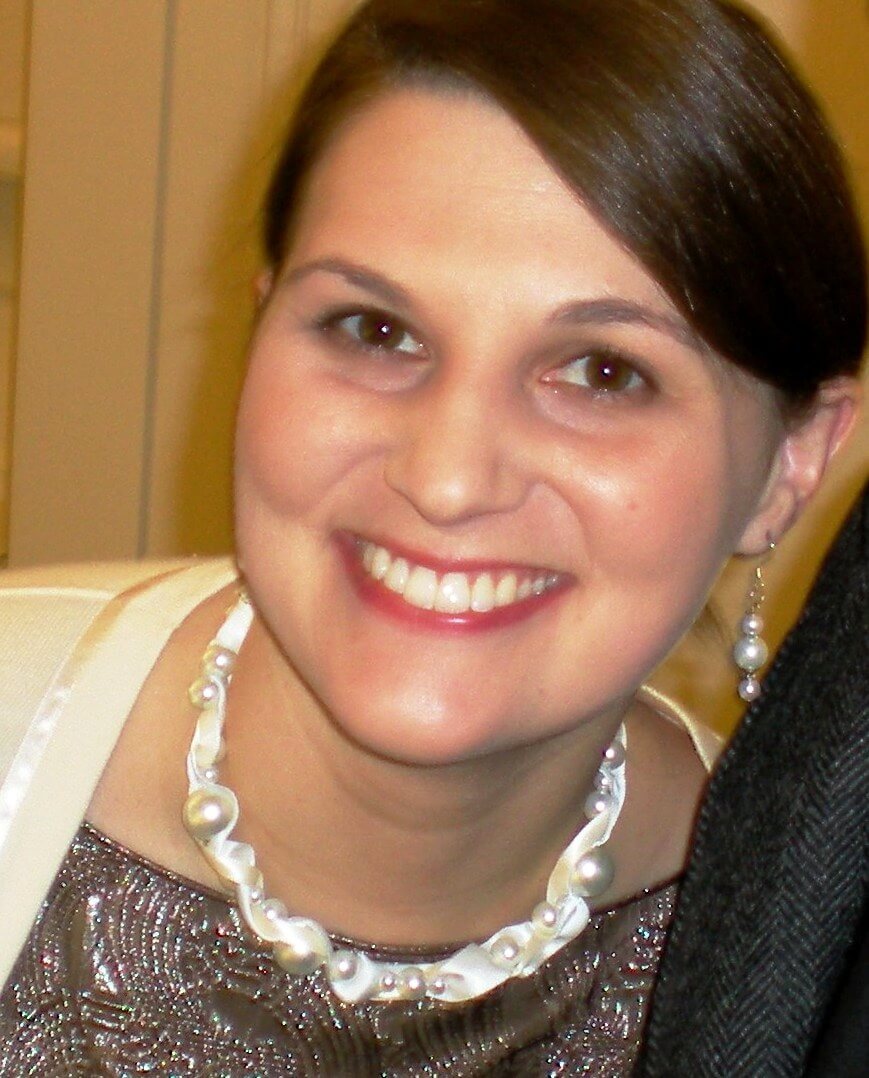 Beth Goad grew up in various part of the U.S. because her dad was in the Air Force, but she often claims Colorado as her home since she was there for about 12 years. Beth received a BA in Communication at the University of Northern Colorado, and an MA in Communication at the University of Colorado at Colorado Springs. She now lives in the Boston area with her husband, Brandon. Beth works as an administrator in the Campus Center at a state university. Although Beth has many talents, her spare time is most recently spent helping her husband renovate their 90 year old home. She loves to decorate, amongst other crafty things which you can read about on her blog. Beth is a very loyal, responsible and thoughtful friend.
"Home is not where you live, but where you feel most understood." -Christian Morgenstern
---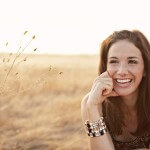 Sarah Maizland lives in Northern California with her husband, William, and their two children, Elijah & Eden. She studied Humanities with an emphasis on Philosophy and a Biblical Studies Minor in Music at Biola University. She is currently working toward her Masters in Marriage and Family Therapy at Western Seminary. Sarah also owns a freelance photography business. (See some of her work www.sarahmaizland.com!). For fun, Sarah loves to baking, painting, writing, reading and taking pictures. Sarah's friends call her compassionate, analytic and loyal.
---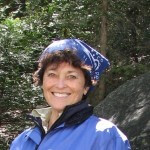 Janey Houghton was born in Springfield, MO in, raised in the Midwest. About 50 years ago, she came to California to finish her graduate degree in Social Work at USC. For 14 years, she worked as an adoption social worker in LA. She also worked as an interior designer for some time. When she and her family moved to Northern California, she spent time in pastoral ministry with her husband. She is beyond excited that in August she will become a grandmother to her first grandchild. Janey loves to do anything having to do with nature: camping, hiking, photography in nature, traveling, etc. She loves reading inspirational stories, browsing art galleries, museums and visiting historical sites. Janey is likely to write about topics such as forgiveness, thankfulness and appreciation. Janey's friends say that she is a faithful, loyal, joyful, spontaneous and a good listener.
"If you board the wrong train it is no use running along the corridor in the opposite direction."  -Dietrich Bonhoeffer
---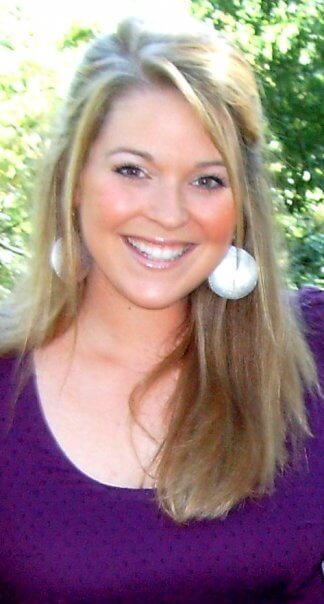 Originally from South Carolina, Mary Ellen currently lives in Boston, MA with her handsome husband Jarred. She's an educator by day having been trained at the finest educational institute on the planet, Clemson University, but by night she dabbles in such fine arts as monogramming and embroidery, baton twirling, and fitness walking. The areas of ministry and organizations closest to her heart include worldwide deaf missions, Young Life, The Gideons International, and the people of Eastern Africa.
"Never give up on anybody. Miracles happen everyday." – H. Jackson Brown Jr.
---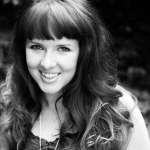 Lydia Hejny was born and raised in California, but lives in Nashville with her husband Don and her 3 kids. In her heart, however, she lives on the beach! Beside being a mother of 3, she is a visual artist and a party planner. For fun, Lydia likes Zumba, GNO, going to the park with her kids, basking in the sun, making a mess with canvas and paint, and dreams of participating on a Travel Channel reality show, where she and her family travel all over the world… Lydia may write about topics such as- personalities & temperaments, prioritizing, and definitely art! Lydia is a spontaneous and social friend, who throws great parties! She is a loyal, honest, respectful and generous friend.
"Surely, you and I are beyond speaking, when words are clearly not enough." -Mansfield Park
---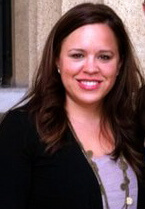 Melissa Lester was raised in Northern California. She knew from a young age that she was going to be a missionary, which is why she currently lives in Addis Ababa, Ethiopia. She and her husband, Rich, adopted a little Ethiopian boy, Endale (5), almost two years ago! He is an absolute joy. Melissa  is finishing her Bachelor's degree online in Christian Ministry while working hard on the mission field. Melissa and Rich pioneered a ministry in Ethiopia called Kallao. Its main focus is to rescue children, in Southern Ethiopia, who are deemed minigi (cursed), before they can be killed by their tribal leaders (you can read more on their ministry website). Melissa, who is my sister and my best friend, is amazingly compassionate, tender hearted, yet so driven to see the gospel proclaimed to all of the world.
---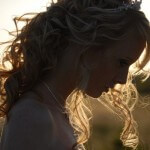 Rachel Naramore grew up in the beautiful country of England. Originally, she trained in London as an actress. She received a BA Honors Degree in Theater Acting from Guildford School of Acting. In 2005, Rachel felt God calling her to the states where her life was changed forever. She now resides in California with her husband and 3 children. Marrying a youth and teaching Pastor in a large American church was a dramatic shift from her seemingly private life in England's smaller, more intimate church settings, but Rachel loves her ministry toward women and teens who seek wisdom and truth. Although, Rachel's life as a wife and mum will always take priority, she holds on to the hope that life as an actress may continue when her kids are a little older. She delights in pouring into her family.
---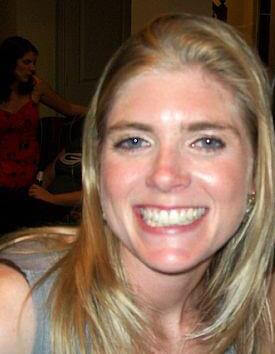 Sarah Broyles is a native Texan from Corpus Christi, but she currently lives in San Francisco, and gladly calls it home. She absolutely loves the beauty of the city, the weather, the people, and the culture. Her favorite place to run is Golden Gate Park. Sarah graduated from Texas Tech University with a BA in Advertising. She moved to the Boston area, where she started her Masters in Counseling degree from Gordon Conwell Theological Seminary and is currently finishing up her clinical hours at a Christian counseling center, in SF, for her degree requirements. On the side, she works at a running store in Oakland and Berkeley. Sarah spends a lot of time running and training for races. Besides being an amazing runner who just qualified for the Olympic trials (I hope she doesn't mind that I'm bragging on her!), she likes to spend time with friends, explore the City, cook and bake, and travel. We hope to read some posts from Sarah about running, and mental health and Christianity.
"People, even more than things, have to be restored, renewed, revived, reclaimed, and redeemed; never throw out anyone." Audrey Hepburn
"I believe God made me for a purpose, but He also made me fast. And when I run I feel His pleasure" Eric Liddell
---
Beth Hamstra lives in Highland, IN, just south of Chicago, with her husband David and their two children, Calvin Whitefield and Sophia Grace. She completed her undergraduate studies at American University, with a BA in International Studies. Later, Beth received her MBA in Human Resources Management from DePaul University. She didn't receive a degree from her years of world travel and serving on the mission field, but it was a life-shaping experience for Beth. After working in Corporate America for a few years, and more recently as an Executive Assistant in a large consulting firm in Chicago, Beth currently finds herself getting adjusted to live as a full-time mother of two. She is also a Pastors Wife, at the church that her husband Pastors. For fun, Beth loves reading, play dates with her kids and eating out. She also loves to watch mind-bending movies that make you think, inspiring and educating docudramas, and an occasional chick flick- as long as it makes her laugh hysterically. 🙂 Beth plans to write about motherhood, women's issues, books and … Jesus. Beth is a loyal and honest friend, who will make you laugh.
---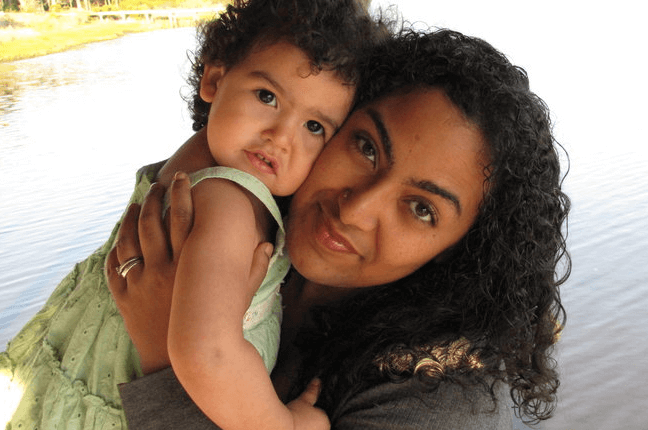 Evita Gahagan lives in the New York City with her 3 daughters and her husband Adam, who is a pastor at All Souls Christian Church. She loves to explore the city, and finds herself falling in love with it over and over again! When she is not busy homeschooling her daughters, she like to read books on adoption, motherhood, child sexual exploitation, international relations & urban culture, cookbooks, and most of the "classics"… which are all things she loves to blog about! Evita is a caring, confident and joyful friend.
---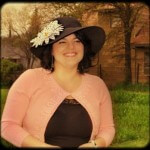 Betty Price was born in Romania and lived there until her parents immigrated to the US when she was 8 months old. They moved around often, but she is now settled into a cozy little suburb in Norther California. She co-owns a music lesson studio in Roseville where she teaches private lessons, as well as operates the business side of things. She also home schools her 3 kids, takes on freelance editing opportunities and volunteers regularly at her church. Betty's friends say that she is diligent and organized. We may see Betty write articles about marriage, parenting, teaching, and health & fitness. 
"A man is not idle because he is absorbed in thought. There is a visible labor and there is an invisible labor." ~Victor Hugo