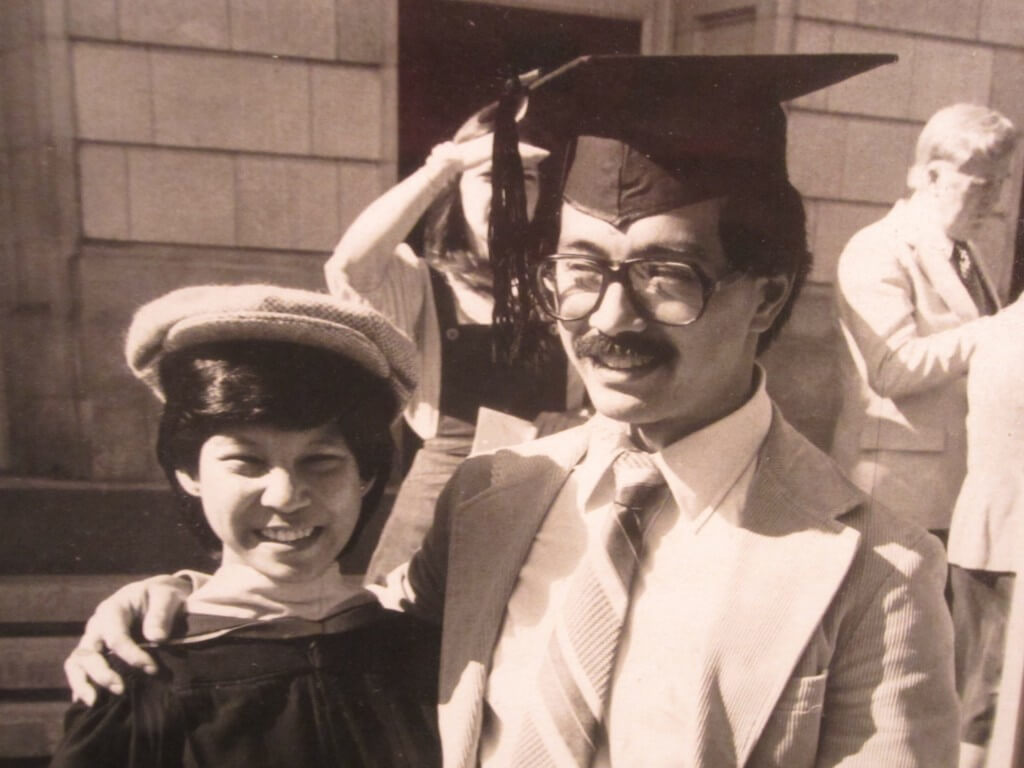 Nine years ago I published both of my parents' ages in my high school student newspaper with this headline: They don't seem all that old.  Both of their birthdays had just passed.  And now since we're celebrating another major birthday this Saturday, it seems about time to do it again.  Rather than incurring the wrath of my mother, however, whose age our culture tells me that I'm not supposed to publish, I won't actually give you their years.
It is rather remarkable how much nine years can hold and yet, at the same time, it is remarkable how little can change in nine years.  If I may be so pretentious as to quote my 17-year-old self:
Looking at my parents, I guess you wouldn't really think they were all that old.  The only real indications of their age are the couple (hundred) white hairs that are showing up here or there, or, in my dad's case the couple (hundred) hairs that aren't showing up here and there.
But in all seriousness they're doing OK.  My dad can still run for way too long, and my mom still reads way too much (although she always has her reading glasses around her neck). And I have to admit that both of them manage to keep up with me pretty darn well.
Not much has changed.  My mother has perhaps a few hundred more of those white hairs; my dad has perhaps a few hundred less of his.  He also just ran a half marathon to pace my brother, and my mom now reads her kindle rather than 15-lb novels.
Of course, much has also changed.  In these past nine years, my brother has graduated a couple of times, married, and moved up to Seattle.  I moved away to go to college, then farther away to go to law school, and most recently, I moved back to get engaged to my wonderful fiancé.
I never thought I'd move home after living on my own for just under a decade, but it turns out that sometimes it's okay to let your mom cook for you again.  It also turns out that when you have the opportunity to reacquaint yourself with your parents in your adulthood, an entirely new relationship and even a new appreciation for who they are as adults are possible.
You see, contrary to my deep concern when I left home almost a decade ago that they wouldn't know what to do with themselves, they have managed to find things to keep them occupied, some things in fact that are almost as worthwhile as raising my brother and myself.  Kidding aside, I am thankful for the opportunity that I have had to both avoid contributing to the rental market and to spend time with my parents in my own so-called adulthood.
Through the past nine months since I've been home, I've had the opportunity to essentially spy on my parents—"real" adults who have weathered 37 years of marriage, two rather active children who like to travel to far-off and unsafe lands, a bout with cancer, and the burdens and joys of caring for aging parents—and in so doing, I've had the opportunity to learn a few lessons I'd like to have going into my new marriage.
Discipline.  My parents are relatively early risers.  That is to say, they rise early enough before they have other tasks, meetings or obligations in the day to make sure that they always have time for one, and generally two things.  The first is that they always have time to spend time reading the Word of God and doing their morning devotions.  The second, is exercise.  As most of you reading this are Christian women, I hope that the first is obvious.  We should all strive to start each day with Jesus, first and foremost.  But the second should be obvious as well—regardless of how busy our days become and how hectic our life may be.  I know that this is a challenge for most of us, but it is the call to discipline in our life that keeps us healthy and mentally capable of taking on seemingly insurmountable tasks, not to mention to care for the temples with which God blessed us.
My parents are also relatively late sleepers.  That is to say, they go to bed late enough to pray together every night before they go to sleep.  They start and end the day with each other and with Jesus.
Laughter. My parents can be a hoot without meaning to be at all.  In fact, I don't think they would call themselves particularly funny people.  But they make each other laugh.  And they make me laugh.  And that's all we really need anyway.
Service.  Both of my parents have done a lot.  I mean they raised me after all, and that took some work.  They have a lot of people they've already helped and a lot of people who through the years have relied on them for different reasons.  Yet, they continue to take on new and different roles to serve and love others—in our family, in our church, and in the community.  They are tireless, really, even at their ripe age, and more importantly, they serve together.  It grows them together and each of them is able to serve in their strengths, one complementing the other.
It turns out my parents still aren't that old.  And as I get older, I find that I can appreciate them more for what I can learn from them as people, rather than simply as parents.  So happy birthday Mom and Dad. I love you.  Here's to another ** years or so.