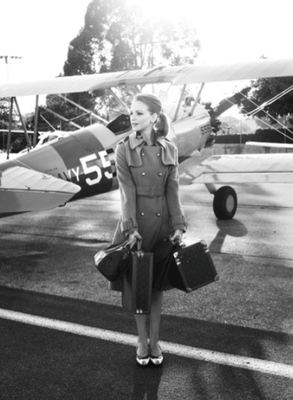 I love to travel. I absolutely love it. I love the excitement of packing up my things to go see and experience a new surrounding. Growing up, I was blessed to be able to travel often with my family. By the time I was nine I had been to Europe, Africa, and Asia. I have been to the Hawaiian Islands maybe twenty or so times, and all over Mexico and North America. Traveling with your parents, though, you never really consider the cost of airfare, decent accommodations, car rentals, dining, taxes, tips, etc. You blissfully and ignorantly enjoy the vacation experience. When I married my high school sweet heart at the ripe old age of twenty, I had this assumption that we would continue to travel the world at the same rate I always had. Needless to say I was in for a rude awakening in just how expensive it was to do that.
The first couple of years we were married, we accumulated a considerable amount of credit card debt in attempts to keep up with our love for travelling. We got sucked into the timeshare presentations, airline credit card offers, bonus miles this and Hilton points that. We both knew we weren't honoring God by consistently charging our vacations without being able to pay them off relatively quickly. So about three years ago, we wised up and did away with any and all credit cards we had. We decided that if traveling the world and experiencing other cultures was something so important to us, we needed to save the cash for it, as well as work to find the best traveling deals that we could. After scouring the Internet and spending months searching websites, I was able to distinguish between the sites that consistently offered the best deals, and the ones that came up short. I figured out the cheapest days and months to travel, and the most expensive. I will gladly unpack my findings with you because who doesn't love a good deal? BUT, please remember that these are just principles — not absolutes or guarantees.
The first one (and I'm sure many know this, but it's always a good place to start): the absolute cheapest days to travel will always be mid-week. Airfare will be cheaper, hotels will undoubtedly be cheaper, AND you'll have a better selection of rooms and potential complimentary room upgrades. If you are looking to book a vacation or quick getaway, always shoot to leave on a Tuesday or Wednesday if you want the better rates.
Now, the month that I've found typically offers the best rates out of the entire year tends to be March. That's not to say you can't get great deals year round, but the truly incredible, jaw dropping ones usually hover around March. You'll be chancing it with the weather but while most places in North America and Europe are still cold, they are not brutally cold. Last year — and I'll never forget this deal because it was just so good — I was checking my go-to travel site for any upcoming specials. It was currently February and I wanted to escape our cold drizzle that we had going on. I began to type in random dates for March to see what they had available. Here is what my random plug in days gave me: an unbelievable Hawaiian vacation for two people. The package included roundtrip airfare out of Northern California to Kauai, a five-night stay at the Marriott, a rental car and all taxes for . . . $900. That's not $900 per person; it was $900 total.
Sold. Booked that day. I don't even think I consulted the grandparents first; I just prayed they would somehow be available to watch our kids. This is not the first awesome deal we've scored in March. Rates are typically cut in half this month. Keep March open as a potential travel month.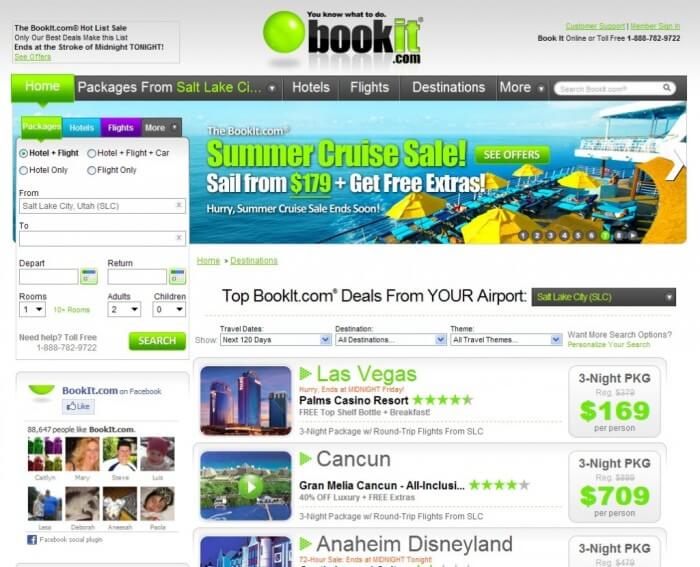 Next, let's discuss some of the best travel sites for good deals. Now, that particular Hawaii trip was booked through bookit.com. Compared with other travel sites, they have always proven to offer the most competitive rates. You will also always get a better deal when you bundle a vacation package together, as opposed to purchasing everything separately.
Travelzoo.com is another one of my favorites. Every week, on a Wednesday morning, I get an email of their top twenty deals locally, nationally, and around the world. I like it because Travelzoo does a lot of the legwork for you. They search the sites, hotels, airlines, and other companies, highlight the ones that are the best deals that particular week, and then hand them over to you. All you have to do is sign up by giving your email address and you can plan on no more than one email a week from them.
If a plane ticket is all you need, cheapoair.com is the way to go. There are many sites out there, but I like simple. I don't particularly like eleven different tabs popping up (really, who does?), all attempting to check different sources. I need simple facts, numbers, all on one page, that way I am able to make quicker decisions. Cheapoair.com offers this.
I have many, MANY more tips on how to travel the world on a tight budget . . . I am just getting started! Stay tuned for more thoughts, planning guides, reviews, and all things travel!