Editor's Note: Themba International recently launched an online men's accessory shoppe. See below for images, links and the story of how Themba came about! Today is the last day to use discount code BLACKFRIDAY to receive 30% off your purchase.

---
Have you ever wanted to do something, but you didn't think you had what it took to accomplish it? Have you had a project you've wanted to start for a long time, but you keep putting it off, waiting for the perfect moment (that never really comes)? I can say that those things are definitely true of me. There are a few dreams in my heart that I deeply desire to accomplish, but most of them are still on the back burner. For one of those dreams, however, I've found myself running full speed into that great unknown.
My best friend Vanessa and I had been talking since college (which was over seven years ago — a scary thought!) about starting small fashion businesses in developing countries that would provide training and jobs to people that were unable to provide for their families' basic needs. She was a fashion designer and I studied business and had grown up sewing clothing, so we wanted to use what skills we had to help others.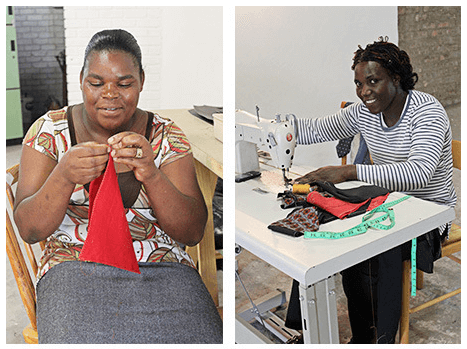 Vanessa and I had worked on a few projects around this idea, but I mostly stayed on the sidelines – cheering her on and helping with little things here and there. We both worked for Invisible Children, where she started a program called MEND that employed women in Uganda who made handbags that were sold in the U.S. The program is still thriving, and is a model for what we're doing now. (I had a separate position on the business side of the company, and now have a full time job in fashion.) Vanessa moved to South Africa (where her husband is from), and our friend Jeff approached her about helping him with a newly started nonprofit that was focused on investing in a community of people in the townships. The nonprofit was named Themba International, which means "hope" in the local Xhosa language. Jeff asked me to come on board to help manage the operations. I thought about it  – supporting my best friend, joining in a mission to serve the people of South Africa, and getting to do something I had always wanted to do – how could I refuse?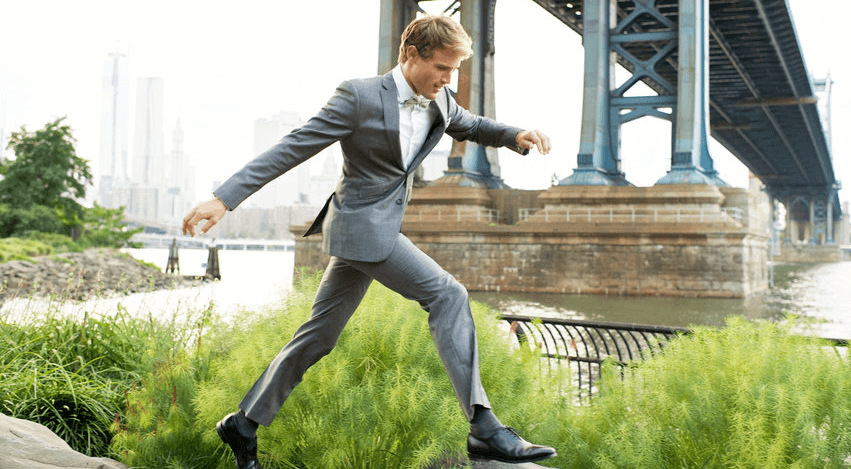 We opened a small workspace in Jeffrey's Bay, and Vanessa spent a year training a few women in the township how to sew. They became a close-knit community, and she met with them to study truths from the Bible like generosity, love, and having great value in God's sight. One week, after a discussion about generosity, one of the women applied this principle by sharing the only food she had for her family – one small loaf of bread – with her neighbor who had nothing to eat. When I heard this story I was moved to tears, and it was stories like this one that made us more determined than ever to help. If no one else was going to provide these women with jobs, we would at least try. About a year ago, we started giving part time work to the women, who would sew simple pocket squares. It was the easiest thing we could think of making. After a time, they started making ties and bow ties as well. A few months ago, we had built up a collection of about 500 of these products, and Vanessa sent them to me to sell, so that we could continue our work in the community.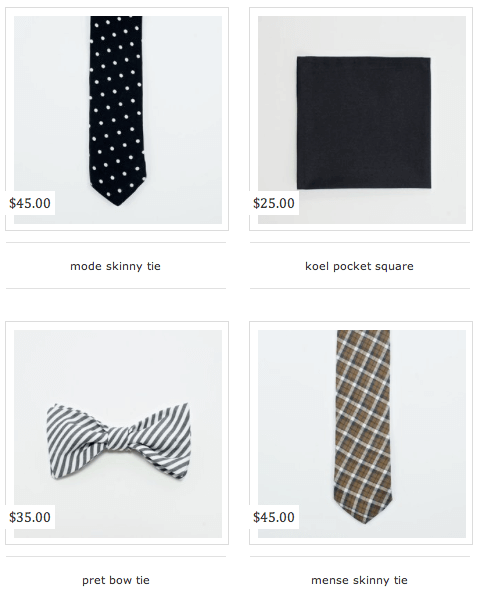 Not knowing where to start, I became overwhelmed at first. But slowly but surely I started mapping out a plan of action. I asked a lot of people for help (which I usually avoid at all costs)! I called my friend Kat Harris, a photographer in New York, and a few of my friends who were models, to see if we could get the products photographed. I worked with other friends to build a customized website. I researched pricing and shipping and packaging, and so many other things that I was totally clueless about. I am still in the process of trying to spread the word about our products, finalize the packaging, find the time to develop a social media strategy – it's a work in progress!
So far, this journey has taught me to take risks, to not be afraid to ask others for help, to believe in myself, and most of all to trust God to do the impossible. If my friends hadn't encouraged me to join Themba, I probably still would have been waiting on the sidelines for when I "had it all figured out." But now I realize that if you just take the leap, you will be surprised by how much you can learn and accomplish that you never thought was possible. And if you wait for that perfect time, it may never come. I hope that Themba will become something that is able to bless the people in South Africa immensely, and I can't wait to see how it grows. I'm also finding myself with renewed vision for other dreams that I'd left on the back burner, and as I watch life being breathed into this dream of mine – it gives me hope.