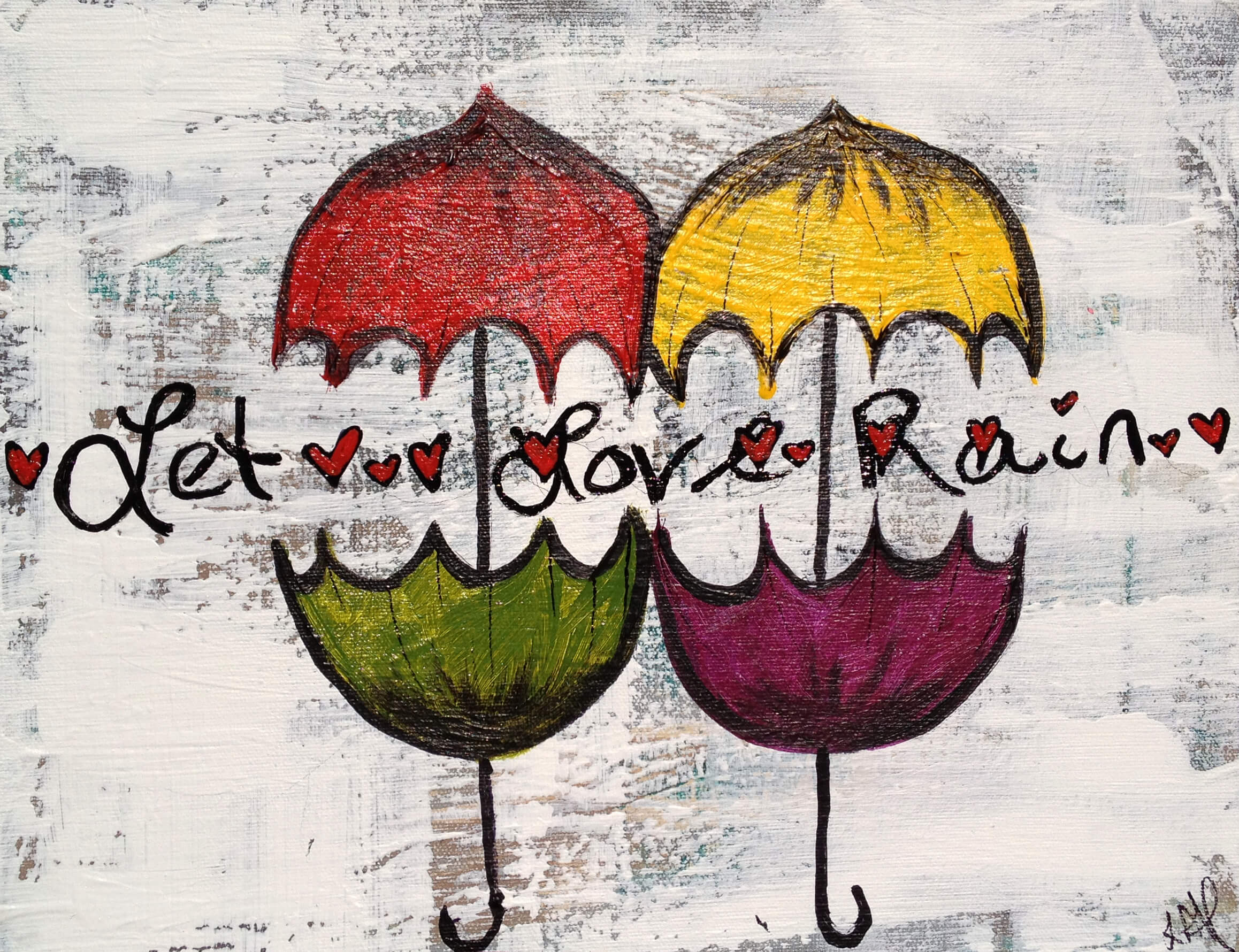 Valentines day is one of my favorite holidays (I love the color scheme, hearts, chocolates, baby cupids, sparkles, gift exchanging, crafty valentines cards, and of course my husband). Many of my friends, especially the single ladies, find it to be one of the harder days of the year. The older we get the more I long for everyone I know to be in love, no matter the day.
Each new year, I find myself trying to decide what to do for a Valentines art show. I usually show my work in restaurants, coffee shops, or, as is the case this year, a flower shop.
I set out to do a mini series about lovers under umbrellas, entitled "Let Love Rain". I painted the first half of the couple, a woman, and then sketched out a man next to her. However, as it happens, he just didn't fit into the picture. This got me thinking about my single friends. The mini series that flowed from my paintbrush still says, "Let Love Rain," but not just on the lovers; may love rain on my wonderful single friends as well!
This February 14th I not only want to show my husband I love him (though he will be half way across the country on Valentines day), I want to remember my four (dearest) friends who are waiting for love to rain down on their lives.
Friend 1. Waiting for Love
She wants you to know that she is worth waiting for. When the time is right she will be ready.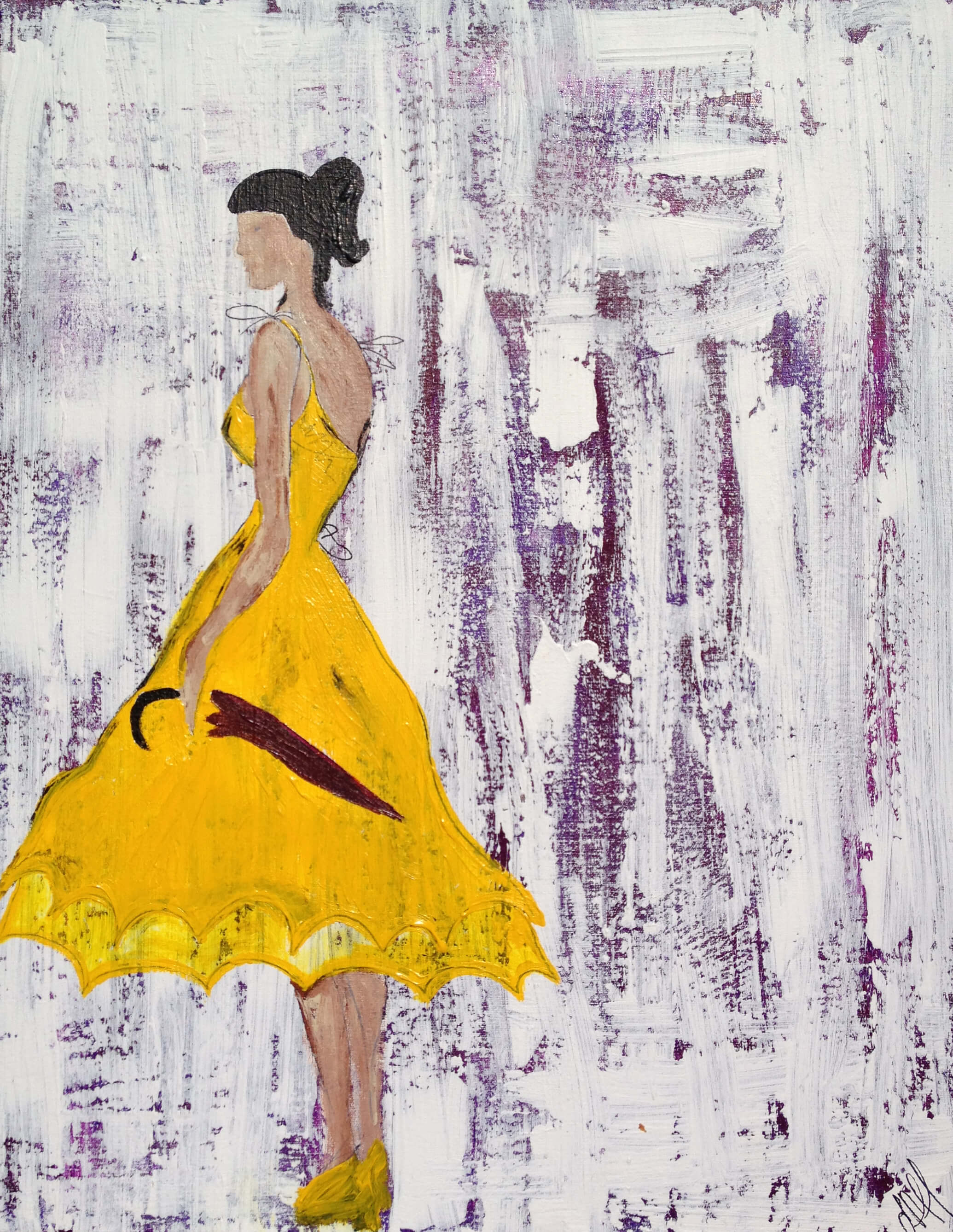 Friend 2. Ready for Love
She is sophisticated and beautiful, seemingly fine without having a lover, and yet she is putting herself "out there," so to speak, and waiting for rain; looking and hoping for someone to come along beside her.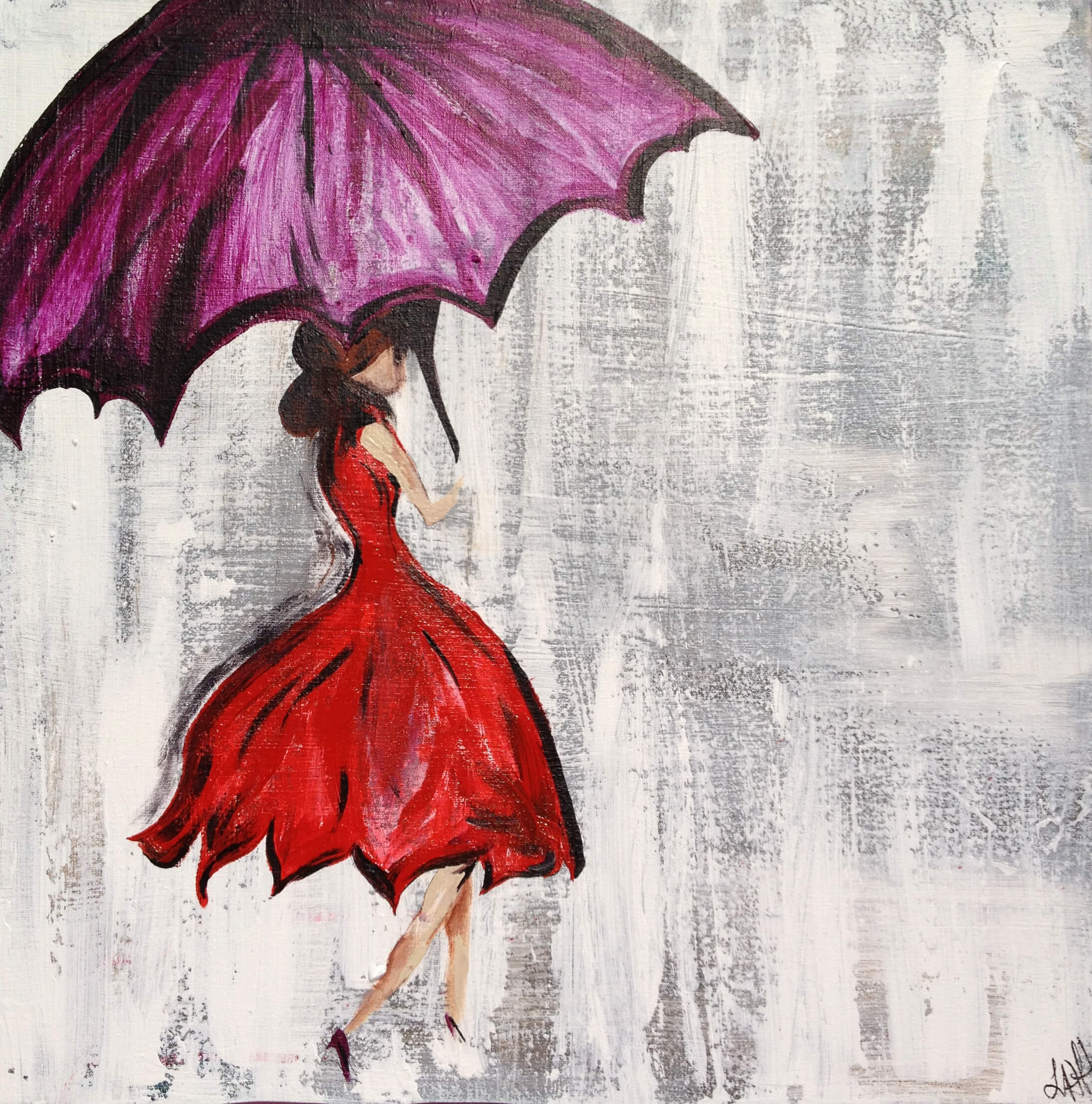 Friend 3. Rush of Love
If you have ever been in love you remember the exciting start where you could feel it coming… like wind rushing around you (the smell of rain). There is nothing like it…when you find that someone who might be the one.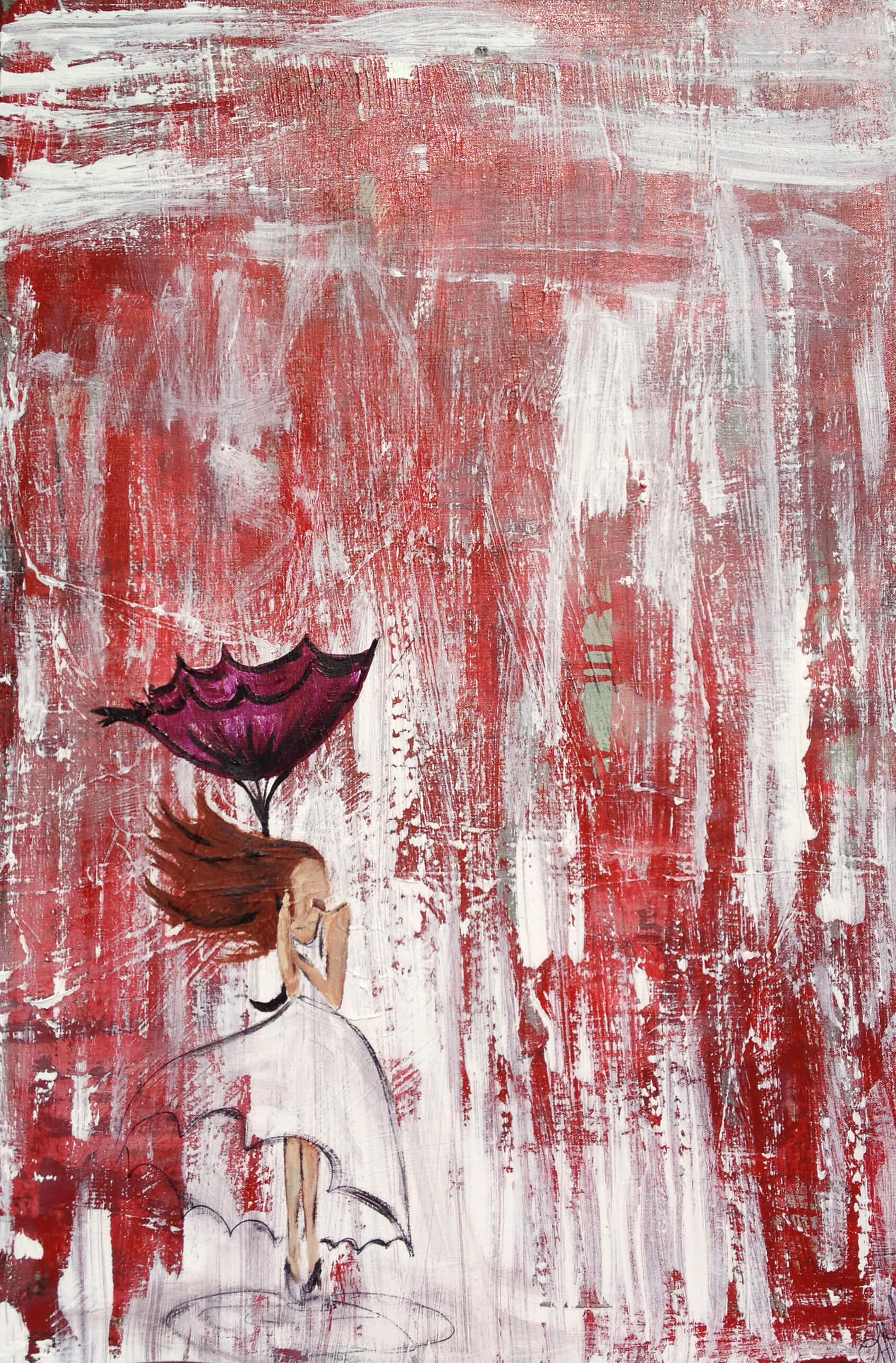 Friend 4. Reflection of Love
We see our reflection in the water on the ground, and realize that the storm is over. She must move on hoping that soon "the perfect fit" will come along.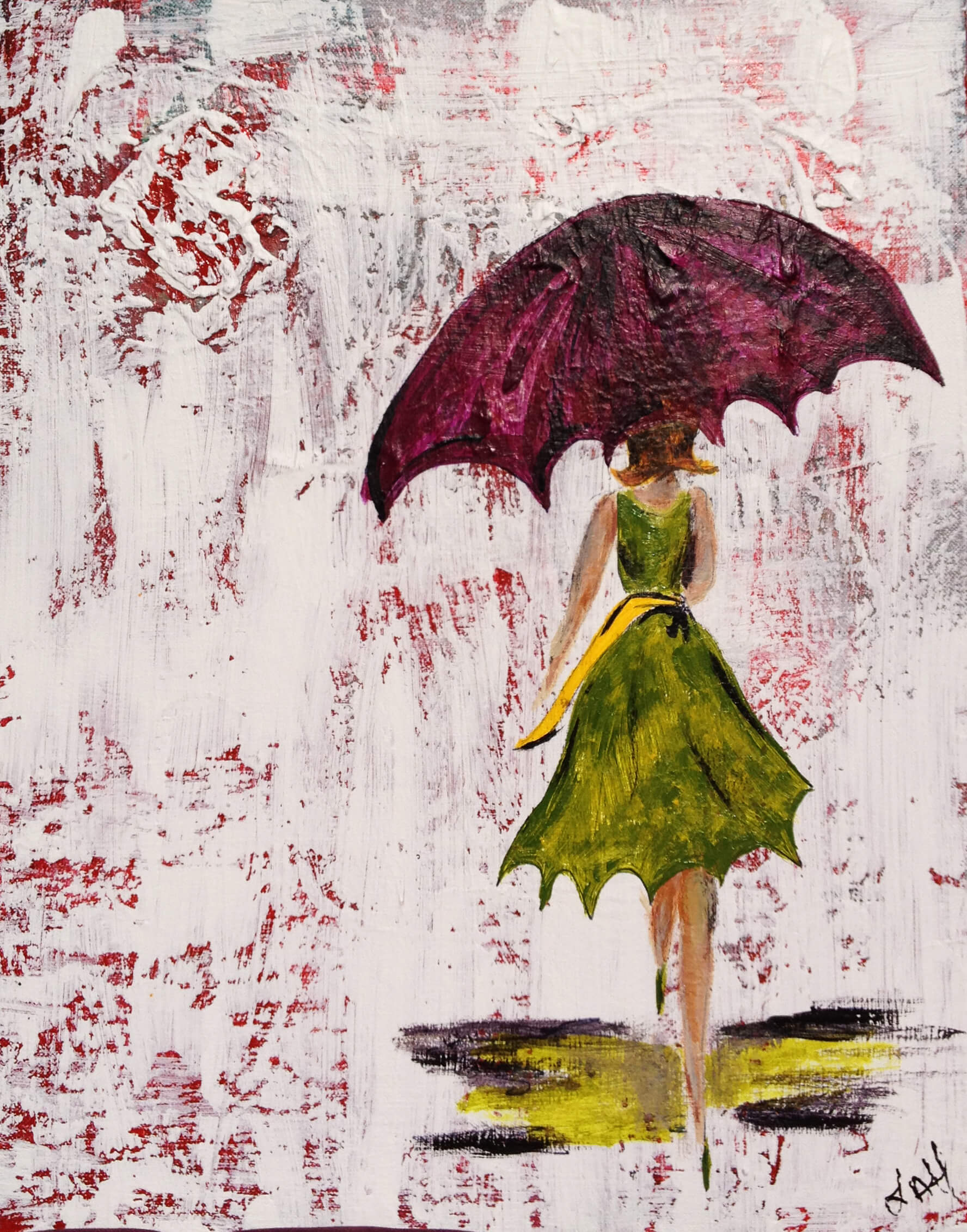 Let's hope it rains this Valentine's day (for everyone)
Xoxox Lydia (Lahstudios)