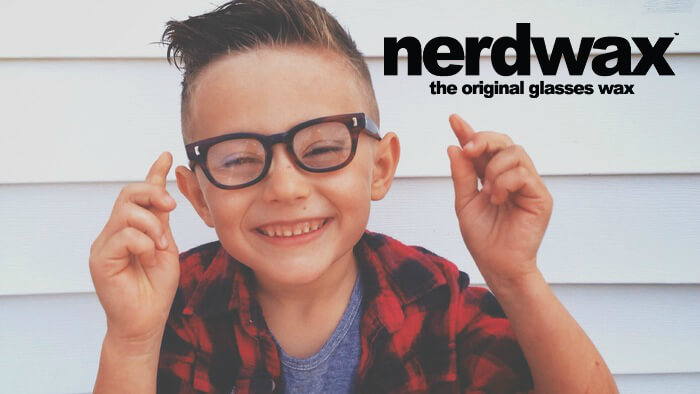 nerdwax: it keeps your glasses up!
Don Hejny, inventor of nerdwax, was working on a music tour one summer when he was inspired with the idea of nerwax. The musician he was working with couldn't seem to keep her glasses up while performing at an outdoor venue during the hot summer months. Don started to experiment with an all natural recipe and asked his friends to try it out with him. They loved it! He continued to tweak the recipe until it was perfect! Finally it was time for Don & his friends to share the nerdwax love with others who could really use it!
Alongside his wife (past OTW contributor!) Lydia, they launched their startup using the Kickstarter tool to fund their project! It only took 12 hours for the nerdwax Kickstarter campaign to be fully funded at $5,000! In less than 48 hours, the campaign raised $10k! The campaign quickly gained a lot of attention on popular sites such as Mashable, blogs like Global Innovations and even a popular French blog called MaxiGadget!
With less than 36 hours to go, the campaign is nearing $58,000!! Back this project while you can… and when you see nerdwax — the original glasses wax — in every boutique and eventually every major retail store… you can say that you were a backer of nerdwax from the beginning!
Watch the kickstarter video to see how nerdwax might be a good fit for you… Visit the kickstarter page here!