Editor's Note: Beth wrote this article before the April Fools series began. I held onto it because it fit perfectly with the topic. Sometimes, we believe what culture tells us about entitlement. Beth does a good job of being open and honest… I'm sure some of us can relate to having felt this way before! Enjoy. (Originally published by Completely Devoted)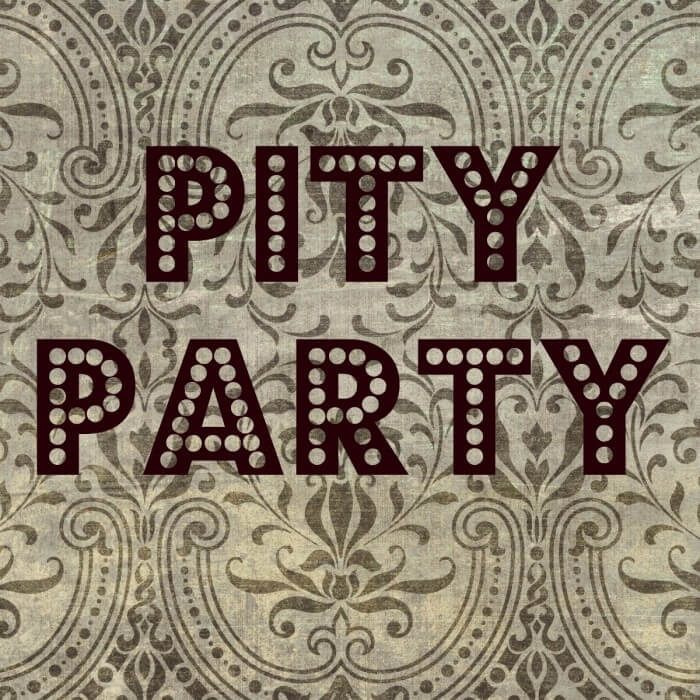 I'm embarrassed to admit it, but I struggle with self-pity. Maybe it started in my pregnancies—hormones raging, interrupted sleep, excess weight—I would burst into tears as I struggled to pick up something I had dropped. Poor me. And then there was having babies. Yeah, they are cute and all. A joy. But they also are sooo demanding! Again, hormones raging, interrupted sleep, two babies crying at once! What do I do? How do I make it stop? What ever happened to my "me time"?!? I look for someone to blame. It's my husband's fault. If he had just swaddled her more tightly she wouldn't have woken up so much tonight. Poor me.
It really is embarrassing. I mean, when I'm not in the moment of despair I see it all more clearly. Um, at least I have a husband who would try to swaddle the baby. He is an amazing father and a huge support to me. Not only that, but God has blessed me with two beautiful babies! I'm not as bad off as self-pity would lead me to believe.
Helen Keller is often quoted on the danger of this subtle emotion: "Self-pity is our worst enemy and if we yield to it, we can never do anything wise in this world." How true. When I give in to self-pity I am acting selfishly and it paralyzes me. I can't see anything beyond myself. Self-pity blinds me to the truth of the situation and I choose to wallow in exaggerated lies that exalt my "pain" and "suffering" instead.
My friend once had a prophetic picture of self-pity. The "victim" of self-pity was holding and caressing a small child. She was giving it love and affection. But when one looked closer, it wasn't child at all. It was an ugly demon from the pit of hell! Self-pity is deceptive and a tactic of the enemy to get us off track.
The solution? I'm still working on that, but I have a feeling it is all about perspective. What will I choose to believe? The truth or a lie? And it has something to do with yielding. Will I be over-taken by this empty emotion or will I stand up against it?
Hebrews 12:3-4 says, "Consider him who endured from sinners such hostility against himself, so that you may not grow weary or fainthearted.  In your struggle against sin you have not yet resisted to the point of shedding your blood."
How about that for perspective? As we keep our eyes on Jesus and what he endured for us, we will have the strength to stand in our struggle against sin.
BTW – My pity party is cancelled. No need to RSVP.