Editor's Note: In honor of Blood Cancer Awareness Month and Childhood Cancer Awareness Month, OTW is featuring articles from those who have personal experience with these cancers. We encourage you to give these articles a good read, and consider how you can get involved.
---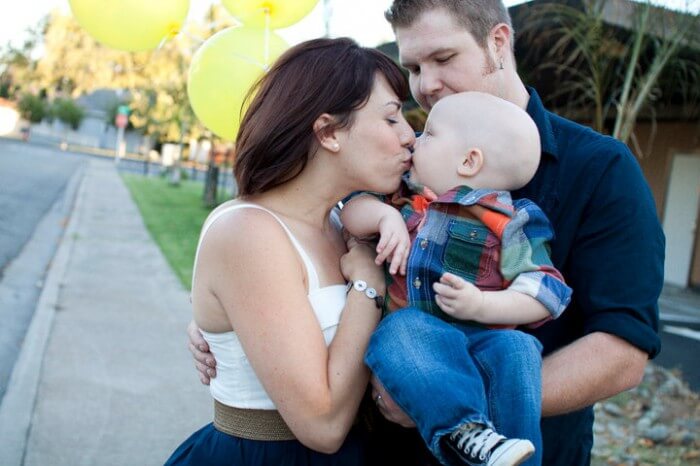 My sweet baby girl had fallen asleep in my arms, her rosy cheeks so kissable. I was surprised she did, the music was so loud. I sat down on the flagstone steps, rocking her, and looked up into the night sky. The stars were bright, a perk to being in the mountains, away from the city. Twinkle lights around the dance floor sparkled. The full moon was peeking through the towering pine trees, trying to catch a glimpse of the action on the dance floor. I love the full moon. It was a perfect evening in the foothills.
The song changed and everyone on the dance floor screamed and cheered. I couldn't help but laugh at their excitement, laughing also thinking of how much my sister-in-law dislikes that song.
"Do you ever feel, like a plastic bag drifting through the wind, wanting to start again?
Do you ever feel, feel so paper thin like a house of cards, one blow from caving in?"
As I sat there enjoying the chaos, a wheelchair passed next to me onto the dance floor. In it was a little girl, maybe eight years old, her dad behind her. He walked around the chair, took her hands and gently raised her to stand; she was shaky and unsure.
My breath caught in my chest.
Immediately people circled around her, cheered and made her feel like the best dancer on the floor.  As the song reached, "'Cause baby, you're a firework. Come on, show 'em what you're worth  . . ." her dad reached down, lifting her into his strong arms, and he danced, holding her close.
I couldn't help the sobs, the tears, the ache in my chest. I thought to myself, "How did I get here?"  Then I saw him; his little stride, running through the crowd, more interested in playing than dancing.  He's my four-year-old son, Nolan, and like the girl in the wheelchair, he has cancer.  Acute Lymphoblastic Leukemia to be exact. The most common type of childhood cancer.
We were at Camp Okizu, it was the last night of Family Camp, and he'd had a great time. Camp Okizu is not your ordinary summer camp; you can't write a check, or register early to get there. You have to have cancer.
The dance floor was full of children, parents and volunteers, all somehow touched, affected — lives changed, by cancer. You'd never know though, seeing the joy, happiness and fun happening on that evening.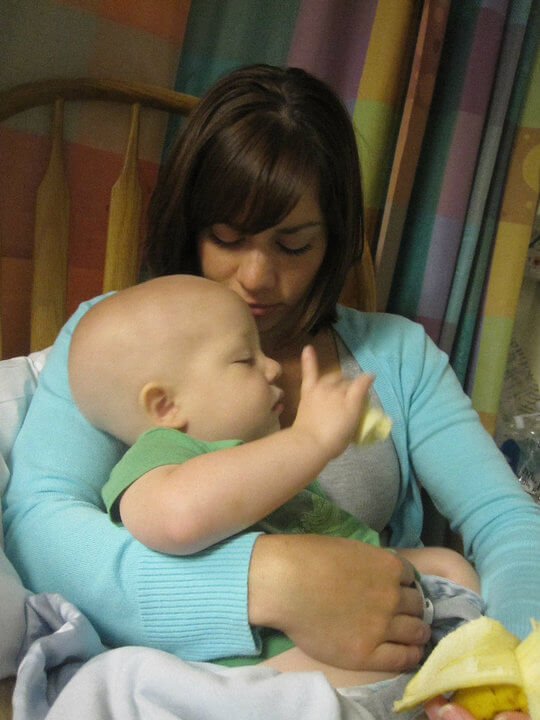 Nolan was diagnosed on February 2, 2010, he was just eighteen months old.  That date is forever burned into my memory. You never think it's going to be you. You never take your child to the pediatrician thinking that night you'll be rushing him to the ICU. You never think that someone else's blood will save your child's life.
I thought I might try to explain in words how it feels to have a child with cancer . . .
Then I deleted all of it because it wasn't enough. There are no words for it, there is so much that cannot be conveyed. Some things you simply have to feel to understand.  Like seeing the ocean, you cannot grasp its intensity or enormity until you have had its wind in your face, its roar in your ears.
As I think back over the last few years, it's dizzying to think of all that my son and our family have endured together.  As I write this, my chest is aching with the familiar pangs of anxiety that have become normal to me.
There have also been beautiful moments, people with beautiful hearts that have stood with us. Shaved their heads, sent us on dates, cleaned our house, paid our bills, folded laundry, put a new stroller on our porch, brought us diapers, made us food, helped us laugh, let us cry.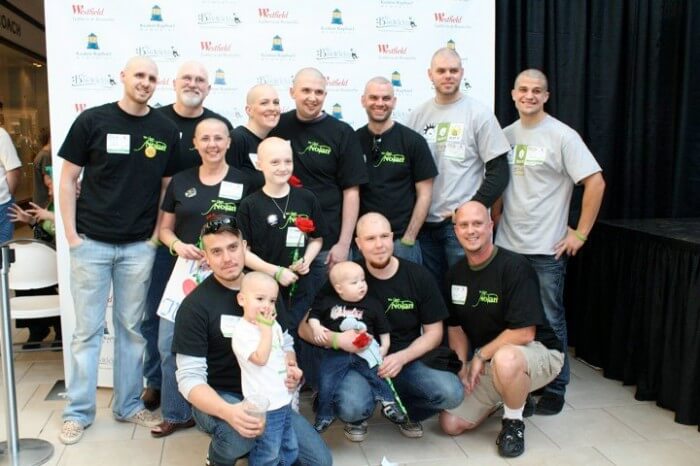 I've never let myself ask the questions, "Why me? Why my son?"  Would I want someone else to have to face this? Never. Would I choose this again? No.  Am I grateful for the enormous capacity I now have to understand pain and heartache? Yes. Would I give back the lessons that I have learned? No.
Ingrid, another cancer mom that I have befriended during our visits to the infusion room and surgery center had this as her Facebook status the other day:
"Six months left of treatment and I wonder . . .
1) Is the cancer gone for good?
2) Will there be any lasting side effects?
3) Will Luc be able to go right into kindergarten after being frozen in time since he was twenty months old?
4)  Will I be able to start a new career at 40+?
5)  How do I/what does it mean to process the last 3.5 years?
6)   Am I going to have a total breakdown once I let my guard down?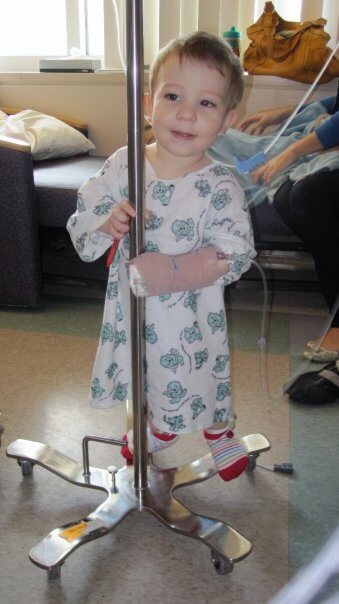 Crap. It's surprising how intimidating the next step is. However, I'm getting ahead of myself. Six months feels like the day after tomorrow, but a lot can happen in the meantime. For now we keep on keepin' on."
I too can't keep those thoughts out of my head lately.  It's nice to see I'm not the only mom who feels this way. We have seven months and six days until the end of treatment. I am so happy and at the same exact moment scared out of my mind.
At a recent visit to our nurse practitioner who we have come to love, she said referring to post-treatment,  ". . . you can get back to normal . . . "
I started crying.  I tearfully told her, "I don't even know what normal is anymore."
The truth is our normal won't be the same ever again. We are not the same people, or the same family that we were. I look at pictures of myself and I think "I don't recognize that girl anymore." I see Nolan and think, "Where did my baby boy go?" I see the gray hairs that have appeared in Eli's sideburns and know that those have been hard earned.  I see Liv and am grateful for the sunshine she brings. We are stronger, braver and enjoy our happy moments that much more. We choose to be happy anyway. The only thing we can do is hold tight to the things we have learned, the people we love, and march on.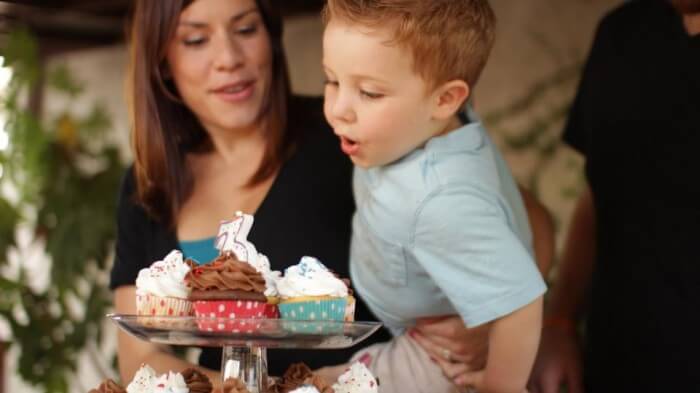 Two (of the thousands) of things that I have learned through this whole situation/adventure/nightmare are that God is still good, and faithful, even in the midst of things we don't understand. Also, the truth in the quote, "Life doesn't have to be perfect to be wonderful."
Since September is Childhood Cancer Awareness month, I'd like to give a shout out to a few organizations that have been so wonderful to our family and countless others.
Please consider donating your time, money or blood!
The mission of Okizu is to provide peer support, respite, mentoring, and recreational programs to meet the needs of all members of families affected by childhood cancer.
It's truly a phenomenal program. We had such a great, fun, relaxing time at camp, and are excited to go back over the years.
Their mission is to support children with cancer and their families by providing emotional, educational and financial support, while increasing awareness and funding research toward a cure.
All I have to say is Robyn Raphael is one incredibly amazing woman. Out of the tragedy of losing her son, she started KRM.
Because of their blood donors, volunteers, financial supporters and dedicated employees, patients are granted another day through the precious gift of blood. Their community-based, not-for-profit blood center provides blood and services throughout Northern and Central California and beyond — wherever and whenever the need. When you support BloodSource, yes, you do save lives.
I love, love, love the ladies at Blood Source!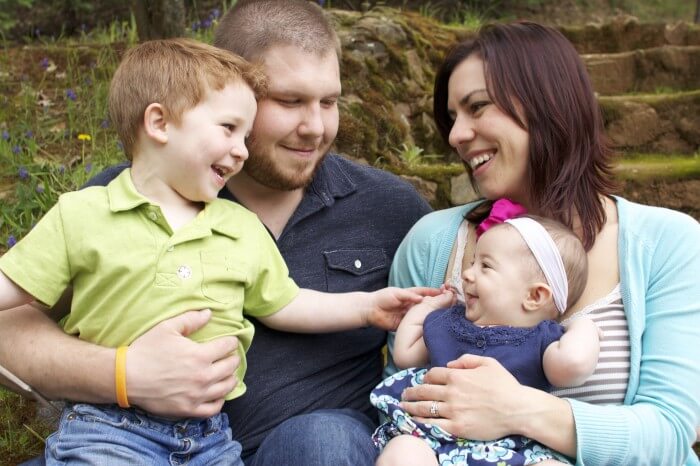 Photos provided by Contributor, Amy Sandvos