Editor's Note: In honor of Blood Cancer Awareness Month and Childhood Cancer Awareness Month, OTW is featuring articles from those who have personal experience with these cancers. We encourage you to give these articles a good read, and consider how you can get involved.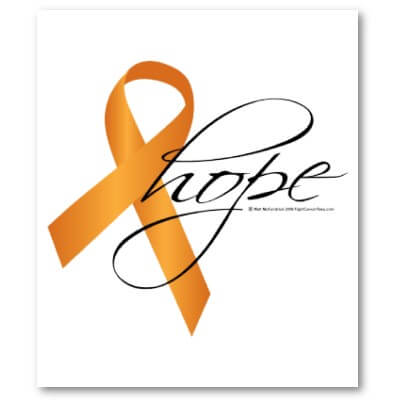 I don't have cancer, but I think about cancer all of the time. Why do we get cancer? Why is it that some cancers respond to therapy and some don't? How do we predict who is going to respond? Can we cure cancer?
I think about it all the time because it is my job. I work in cancer drug discovery for a major pharmaceutical company. Before that, I did four years of postdoctoral studies dedicated just to finding how the cancer microenvironment controls tumor growth and metastasis. I love my job! I hate the cancer! So I fight, every day, for those people that do get cancer, with the hope that what I do can help give them life or least extend their life.
So, I go to work and I am fascinated every day by how much more I am going to find and learn about cancer, because before I can even think about new therapy, I need to understand the cancer. The idea is, if we can understand it, we can try to beat it.
And we have made tremendous progress in our understanding of how the cancer functions, but still so much more is lacking. For example, we can almost completely cure Chronic Myelogenous Leukemia (CML), because we know what makes that cancer grow. But with other cancers, it's not always that simple all of the time.  Most cancers are extremely heterogeneous and adaptable, and that makes them hard to cure.
And yet, I still hope — I still believe — we can cure cancer! Why? I think it is a combination of drive, compassion, intellectual pursuit, hope, curiosity, desire to help, and commitment to never stop for the benefit of someone else. I am surrounded by like-minded people every day at work and that in itself is a great stimulus to continue to hope and give my best work.
And I think about family, friends and acquaintances that have cancer all the time, too. Sometimes people say that I should leave the emotional "stuff" behind, so to help focus better on the work that needs to be done. But I am an emotional person (I think most of us are) and though the pain is great, and I end up crying a lot, I find extreme motivation and strength to never give up, for them, through it all. So, I think being emotional does not hinder but helps me to give my best work.  And that is my promise for everybody that has ever had or has cancer — I am never going to give up the search for a cure! I hope that this brings hope for many in pain.