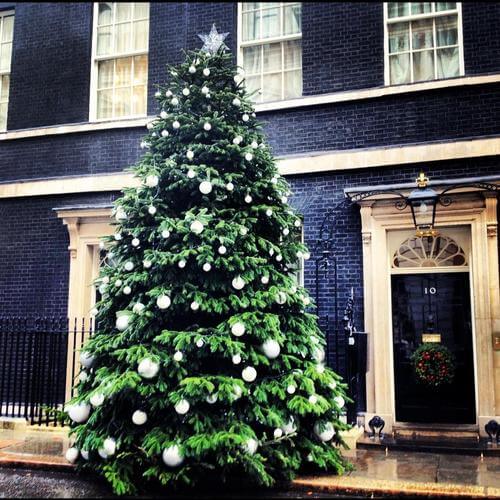 Christmastime, for my family, has always been filled with delightful traditions. My parents were very intentional about it. Almost the entire month of December my sisters and I had something to look forward to that added to the wonder of it all.
Of course traditions changed over time depending on circumstances, but the one that never changed was that we'd all decorate our tree together. Every single year. Something about this one thing was so joyful that we sacrificed it for absolutely nothing.
Dad would start with draping the lights while Mom collected some freshly made Christmas cookies on one of her pretty Christmas plates. My middle sister, Leah, would get the music going, and I made hot chocolate (once I was old enough and had discovered my undying love for all things chocolate). We'd all open up the tins Mom stored the decorations in, turn up Amy Grant's Home for Christmas album in surround sound, and hang ornaments to "Rockin' Around the Christmas Tree", dancing and singing at the top of our lungs. (We have many a home video to prove it.) Sister drama was always put on hold that night. Nothing could keep us from having fun with Leah donning a giant Rudolph red nose and my youngest sister, Lana, re-enacting an ice skating routine to "Breath of Heaven".
As my sisters and I became adults, moved out, got married, etc., many of our years-long traditions were no longer possible, but we were still unwilling to give up the tree decorating. The only problem was, we had more than one tree to decorate! Brainstorming in the ornament aisles at Hobby Lobby, Leah and I founded a new favorite tradition: the progressive tree decorating night.
There are three houses between us (locally), so we kick off the evening at one house where we have some sort of appetizer and decorate the tree. Then we all migrate to the next house, where we have dinner (usually soup–something that can be prepared ahead and is quick to eat and not super expensive) and decorate the tree. Lastly, we end at the final home for cookies and hot chocolate, and–you guessed it!–decorate the tree. All with Amy Grant playing in the background, mind you.
For a couple of years we even threw in an extra step where we each brought a new ornament to hang on each tree. The family hosting would open their new ornaments and those would be the first to go on the tree. Not always conducive to budgets and time, but so fun (particularly for those of us who claim the love language of gifts) if you can do it.
Now, does this get complicated when you start throwing toddlers and infants with their bedtimes and endless needs into the mix? Yes. So it doesn't always work exactly like this, which is totally fine. But if you can make it work despite all that, it's a total blast. I highly recommend it!
Give it a try and let me know what you think! Is there anything you'd do differently?