Christmas morning began presenting itself in "theme" when I was about twelve years old. My parents were never ones to be lacking in the "creativity" department. The morning would be broken into three parts.
1) Sub 6 o'clock- 7am: The morning theme "reveal" and stockings.
2) 7- 7:09 (or as long as we could possibly wait to open gifts under the tree): Breakfast, sometimes in accordance with the theme.
3) 8 o'clock: Tree presents, opened one at a time so that each person would experience the joy of "giving" as well as "receiving", watching family members open gifts that us kids had hardly kept secret out of pure excitement.
Not sure how they decided on this Christmas theme tradition, but it became the grand question over the year . . . what would next year's theme be?
A few themes fondly remembered included:
"Mission Impossible" . . . All of the kids were given cassette players (yes, it was the '90s) with recorded scavenger hunt clues leading us around the house where we had to yell out random things, dance, or "tell your mom how much you love her" before getting the next clue. We all ended up in the kitchen where our new DVD player and movies were hiding in the oven.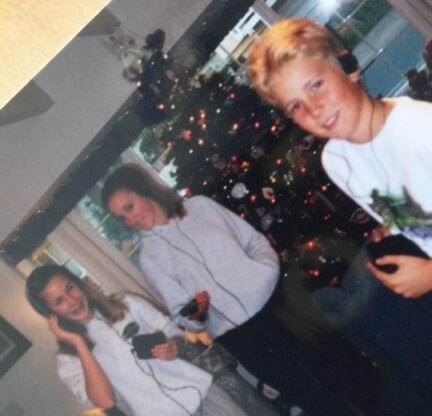 "Survivor" . . . We had to participate in games and competitions to receive the ultimate gift. Twister at 6am? Yes, really.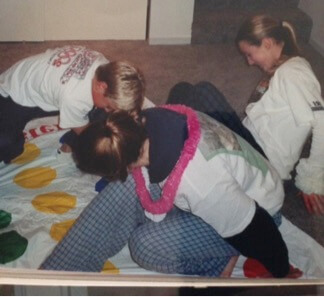 "Price Is Right" . . . My sister was way too good at this year, as she guessed the price at most of the gift items!  There were consolation "gifts" for my brother and I, thankfully.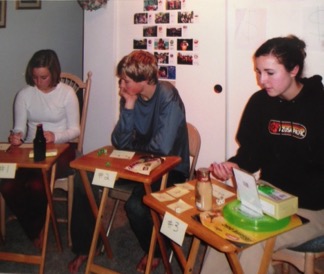 "Vintage Christmas" . . . We strung popcorn and cranberries to hang on the tree, Dad dressed up as Charles Dickens, we made "figgy pudding" (which we all concluded was gross), opened vintage wine with dinner, and were given second-hand family gifts.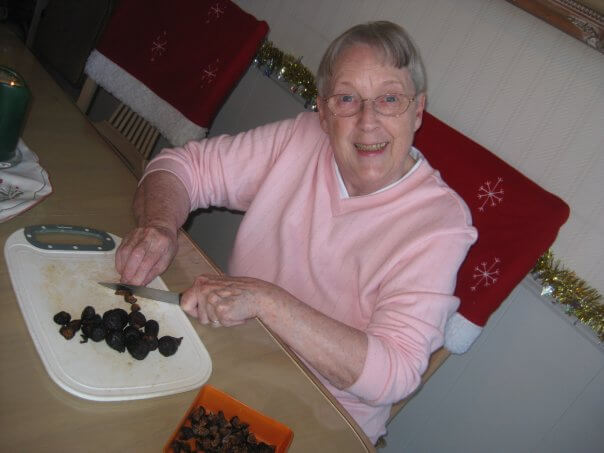 "Montana" . . . We all wore Montana tourist t-shirts and played "Jeopardy" for cash, answering trivia questions ranging from our Montana family tree to Montana family vacations past.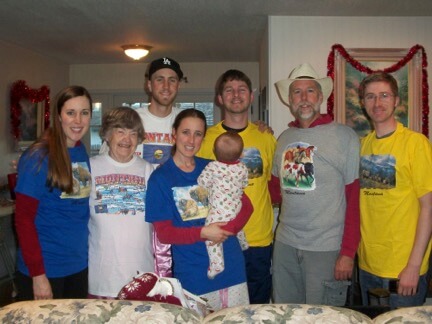 "The Kids Are in Charge" . . . My personal favorite — when the kids informed the parents WELL IN ADVANCE that it was "our turn".  We dressed up in our parents' clothing, made breakfast, ran them through a string of games they had "put us through" in years past, and THEN took THEM on a scavenger hunt to all the local places where we had taken Christmas card photos and attempted to re-enact them.