I love the end of each year for so many reasons revolving around the holidays, but one reason that might be a little less expected is the fantastic blockbuster movies that come out around this season. I'm talking about the kind that have been advertised for sometimes close to a year, teasing us with so many brilliant trailers that eventually we can't possibly imagine where we'd be on opening night other than in a theater seat, ready to go with our extra-butter-popcorn, soda, and Junior Mints.
While some have already debuted in a theater near you, some of the best are still yet to come. Here is my list of movies I can't WAIT to see (or have already seen and would recommend):
1. Skyfall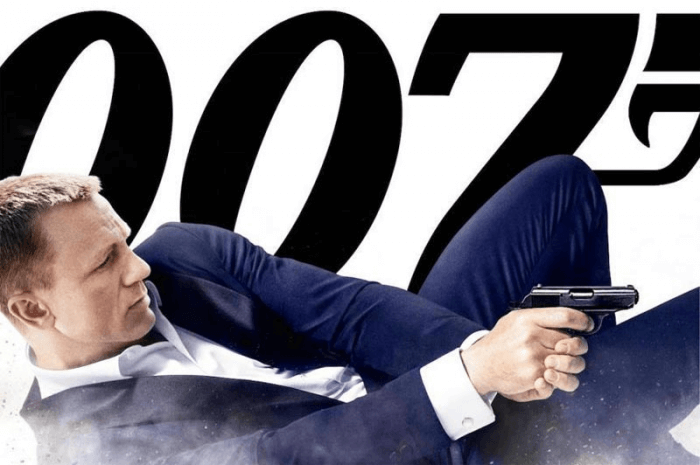 Skyfall (rated PG-13), the new James Bond movie, of course stars the dashing Daniel Craig and classic Judy Dench. If you love James Bond, you know the formula: a handsome MI6 agent goes on a dangerous, impossible mission that's exciting, beautiful, disasterous, and victorious. In Skyfall, M and Bond are accused of being too old and antiquated in their ways for the current dangers in the world, but of course they are out to prove that wrong. It opens with Adele's enchanting voice singing "Skyfall", appropriately. Released in the U.S. on November 9th, it's still in theaters. In fact, it was second in the Box Office Thanksgiving weekend. Go see it!
2. Lincoln
Lincoln (rated PG-13) is the new Steven Spielberg movie starring Daniel Day-Lewis, Tommy Lee Jones, Sally Field, Joseph Gordon-Levitt, and a whole host of actors you're sure to recognize. It's the story of how the emancipation bill was finally passed during the final years of the Civil War, making slavery in America illegal. It was widely released in the U.S. on November 16th and was third in the Box Office over the holiday weekend. Stay tuned this week for my review on this film. Until then, make plans to go see it!
3. Cloud Atlas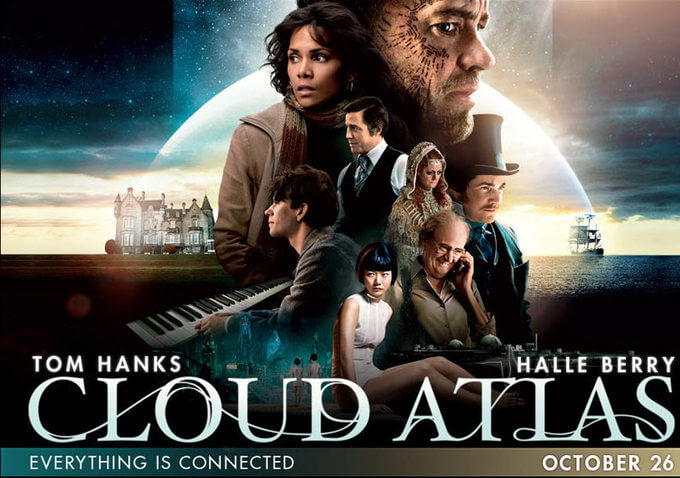 Cloud Atlas (rated R) seems to be a little less known this season, but I think it's worth mentioning. It was written and directed by the Wachowski's who did the Matrix trilogy, and features Tom Hanks, among some other seasoned and great actors. It's rumored to be a part of a series; this one alone is nearly three hours long. The kind of movie that makes you think, it's about how a person and his/her actions have a ripple effect over past, present and future. "Everything is connected" is the tagline. It was released in theaters in the U.S. at the end of October, but if you hurry, you can still catch it.
4. The Impossible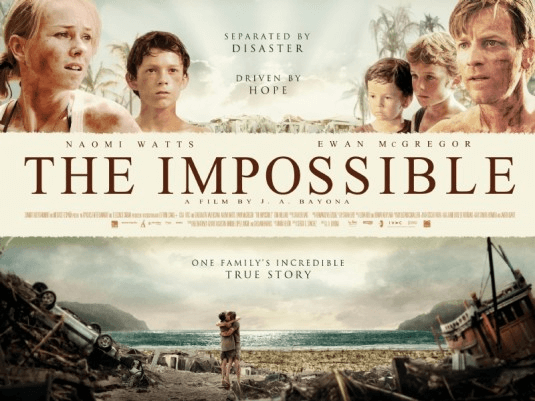 The Impossible (rated PG-13) will be released in theaters on December 21st, and when I saw this trailer recently, I admit I was moved to tears. It's based on a true story, and looks like something that will be a moving account of what happened during the Indonesian tsunami in 2004. It follows a couple and their three young sons on vacation in Thailand when the tsunami hit, how they were separated, and how the family miraculously re-united. Starring Naomi Watts and Ewan McGregor, I definitely have high hopes for this one.
5. The Hobbit: An Unexpected Journey
The Hobbit: An Unexpected Journey (not yet rated) is of course arguably one of the most anticipated movies of the year. Another Peter Jackson film to follow The Lord of the Rings trilogy, the film is based on J.R.R. Tolkien's book, The Hobbit, about Bilbo Baggins (played by Martin Freeman) who embarks on a dangerous and adventurous quest along with a group of dwarves to reclaim a dwarf kingdom from a dragon called Smaug. Lots of our favorite actors from the triolgy will be back for this one and it promises to be every bit as epic as our beloved Lord of the Rings. This one comes out December 14th.
6. Les Miserables
Les Miserables (rated PG-13) is also another highly anticipated movie this year, and I'm hardly able to stand the wait any longer! In theaters Christmas Day, this is the classic story set in 19th-century France based on the book by Victor Hugo about an ex-convict, Jean Valjean (Hugh Jackman) who turns his life around and tries to do nothing but good for his community, but is under constant pursuit by inspector Javer (Russell Crowe). Fantine is played by Anne Hathaway, whose song you've surely heard in the trailer brings many to tears, Cosette is played by Amanda Seyfried, twenty-two year old Samantha Barks and her Broadway quality voice is seen playing Eponine, and Eddie Redmayne plays Marius. This film was shot with all the singing done live instead of pre-recorded, which will bring a level of emotion to the actors' performances likely never seen before in a modern musical film. Get your tickets early. This one's sure to sell out.
Of course there are plenty of other films coming to theaters soon that look great that I didn't mention (yes, I'm aware the above doesn't include the new Twilight movie). It just depends on your taste. Make sure to visit www.imdb.com and look in the "Coming Soon" section, watch the trailers, and make sure you don't miss any of it!
Skyfall Photo
Lincoln Photo
Cloud Atlas Photo
The Impossible
The Hobbit Photo
Les Miserables Photo