Zaqarah Grace Gahagan is my second born. She's 4 and a half going on 12, and a pure firecracker. I remember, like it was yesterday, double and triple checking that pregnancy test.  Surely I wasn't pregnant!! Elasia (my first born) was still nursing all. the. time.  What's a "period" anyway?!  But after the second test I swallowed the fact – we were having ANOTHER baby.
I felt like I was drowning in the crushing expectations of motherhood already, barely catching my breath in the mornings to charge head-long into days of the tedious demands of mothering an 8 month old. I didn't think I was doing anything right. Anything. And here I was going to have another one.  Most of what I was feeling (which now I know was Postpartum Depression) was chemical. Things went wacky in my brain and caused me to distort reality.
Reality: I was a pretty good first-time mom. I was tenacious with breastfeeding, even though I had to really work on that latch and Elasia had reflux. I was meticulous at filtering through all the 
propaganda
 information out there and deciding what would benefit our little family. I wasn't a germaphobe, but kept things relatively clean and safe. Elasia seemed like she had the potential to be a happy person despite the eternal bouts of colic.
But I didn't see this. I would whisper prayers through tears during late night feedings, "Oh God help. Oh God help."  Nothing theologically complicated, just the plea of a young mom whose mind had turned on her.
Adam (my husband), who was struggling with his own expectations of what parenthood would be like versus our reality, was really amazing during this time. But that's a whole other post in itself. He saw my deer-in-the-headlights look when we talked about this second pregnancy and did what any dreamily hot, God-fearing guy would do. He prayed. And a few days later he came to me a said something like, "Babe, I know it seems like life is crazy, but I feel like this baby is a gift. Not generically, but specifically. I feel like this baby is a reward. God sees all the details of our lives here in NYC and is telling us He's proud of us."
Okay.
Thanks.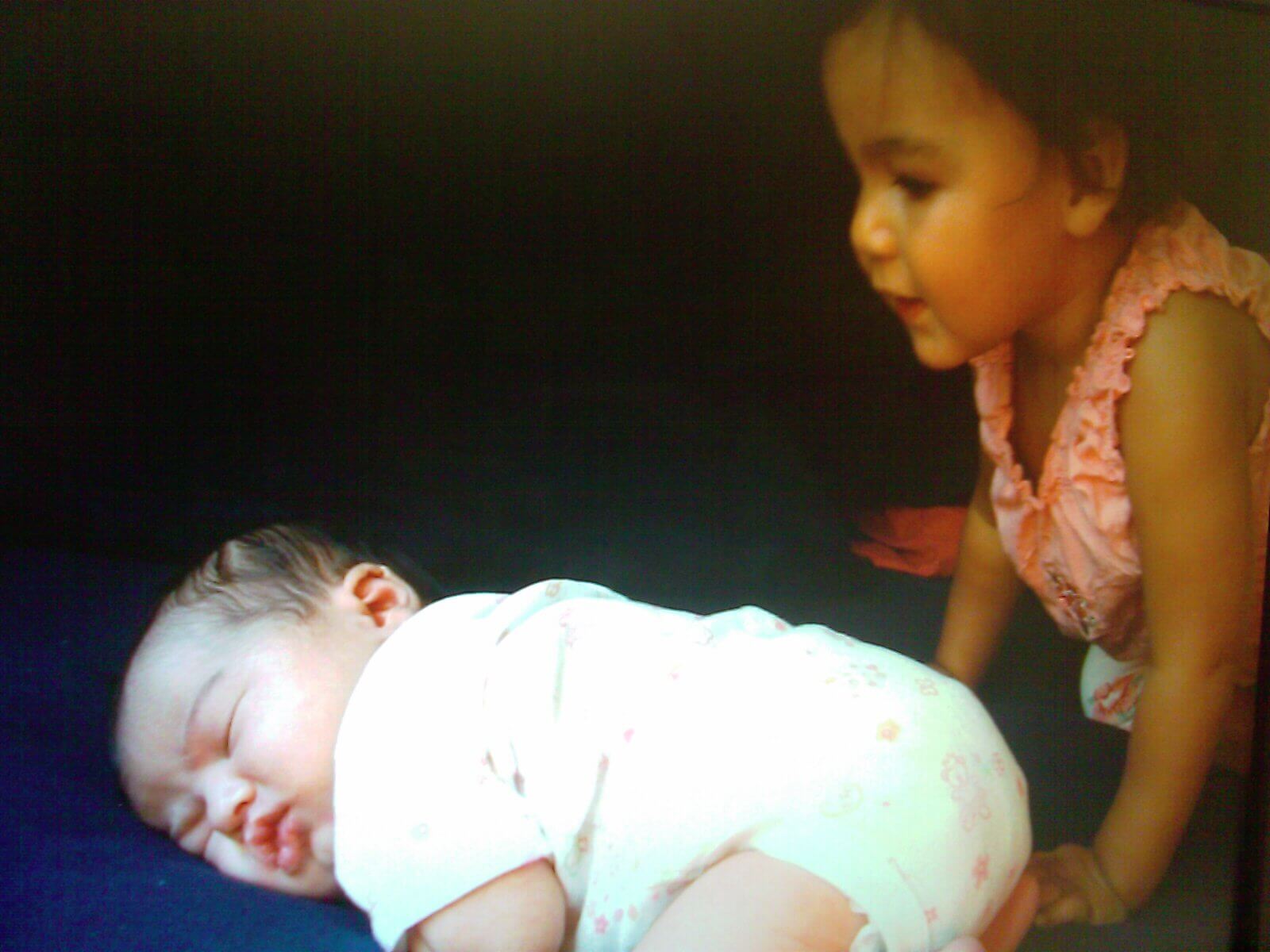 It was a cold, hard choice to believe that. We searched and searched for the perfect name and when we found out, around 27 weeks or so, that it was a girl, we knew she would be called Zaqarah Grace – which means "God's Gracious Reward."
On August 24, 2007 – from that first breath at 9:40 PM on a Friday night, she was (and continues to be) exactly that. Now, I know there are actually medical explanations for this and here's my I'm-not-a-doctor-but-googled-it-enough-to-say-it-with-authority explanation: The post-partum hormones I experienced after Qara actually kicked my brain back in gear rather than compounding my PPD.  I felt like I snapped out of it. I had "space" for Elasia's tantrums (as she was 17 months old then) while nursing a newborn with one hand and sweeping the floors with the other.  I still (even now) have days when I feel like a thick dark fog is threatening to swallow me, but they are so few and far between compared to what I thought was normal motherhood before Qara came.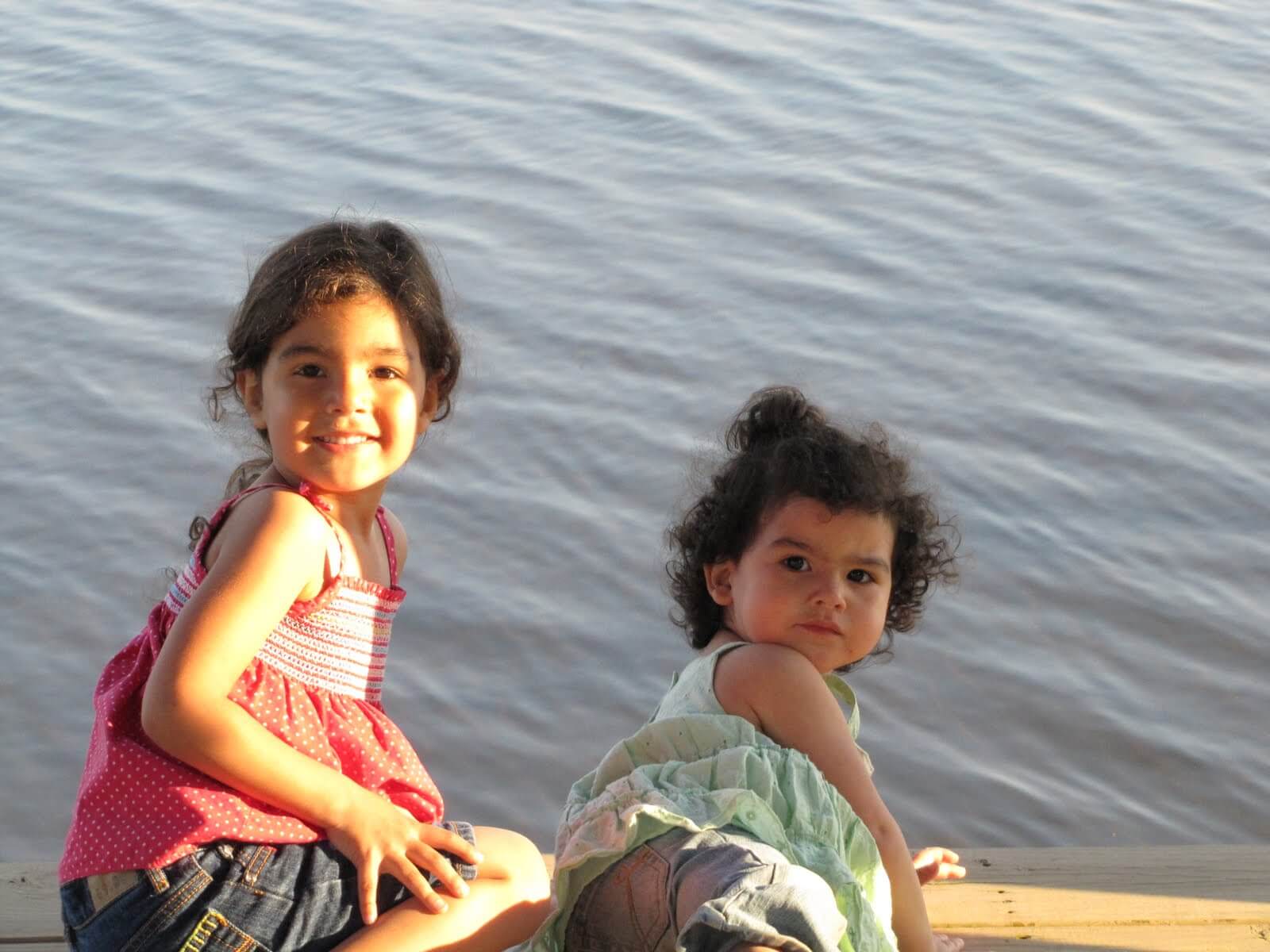 I feel able to truly enjoy the complex creature that Elasia is. I look at her and see a phenomenal world-changing girl who kids will read about in their history books one day…probably. Instead of seeing a tornado of chaos, I (usually) see two sisters enjoying each other and discovering the world together.
Besides the science, I can't help but see Divine fingerprints in this. It's like He heard my midnight cries and saw all those tears and gave me a "life-saver": a baby who would nurse/gain weight just fine. Who would grow to be a toddler with PERFECT comedic timing and lots of hugs to spare. Who liked to smush her face on my cheek just because.  Who had an infectious belly-laugh and a spritely little nature.
…Who would cause me to have a heart attack at LEAST once a week because of her fearlessness at the playground… who might not revolutionize nations in the same way her sister would, but will, nonetheless, with her own uniquely endearing charm.
I was given "grace" in the form of an unexpected/unplanned baby.
Dictionary definition says it so well – each definition seems so specific to what her birth brought into my life:
n.
1. Seemingly effortless beauty or charm of movement, form, or proportion.
2. A characteristic or quality pleasing for its charm or refinement.
3. A sense of fitness or propriety.
4. a. A disposition to be generous or helpful; goodwill.
5. A favor rendered by one who need not do so; indulgence.
6. A temporary immunity or exemption; a reprieve.
7. a. Divine love and protection bestowed freely on people.
b. The state of being protected or sanctified by the favor of God.
c. An excellence or power granted by God
I was also given grace on that Sunday morning in 1996, when my eyes were opened to the fact that, even though I was an enemy of God's, Christ gave himself sacrificially to pay my ransom, and to give me the credit for his perfect life, even though my life was in shambles. I shook my fist at God. He reached into my rebellious heart and transformed me. I only desired things that would ruin me, yet the Monday after that transforming day, I had an inexplicable desire to learn how to talk to God and to read His word. Grace.
Accordingly to this definition of grace above (so rich!), I'm actually given this gift daily. It's easy to notice it in the positive: every breath, smile, giggle, sticky kiss. But it's a present that comes in painful wrapping paper sometimes too. Every tear-streaked story I pour out to my husband at the end of a mommy "fail" day, ends up leaving me with the quiet realization that God is more committed to my children than I am and He can/will use my mistakes just as much as what I think are my "right choices" to mold them into the women He's created them to become.  Grace.
When I lose my way, when I don't recognize the grace I'm given – even in the moment – I'm thankful for my curly-haired, bright-eyed little reminder. I was helpless and needed to be rescued. I thought my problem was only getting worse with an unplanned pregnancy. But it was God's beautiful rescue plan. And it was only a shadow of his ultimate rescue plan: through death and resurrection of Christ, we can truly live.
I'm enjoying a fast paced life with my two beauties (who are now almost 6 and 4.5), and because we are weeks away from meeting our third princess (due April 2nd), all of life seems to be revolving around preparation for our newest addition. But I still need to be reminded:  I don't have to drown in this thing called "motherhood". There is a gift of Grace just waiting to be unwrapped right in front of me.