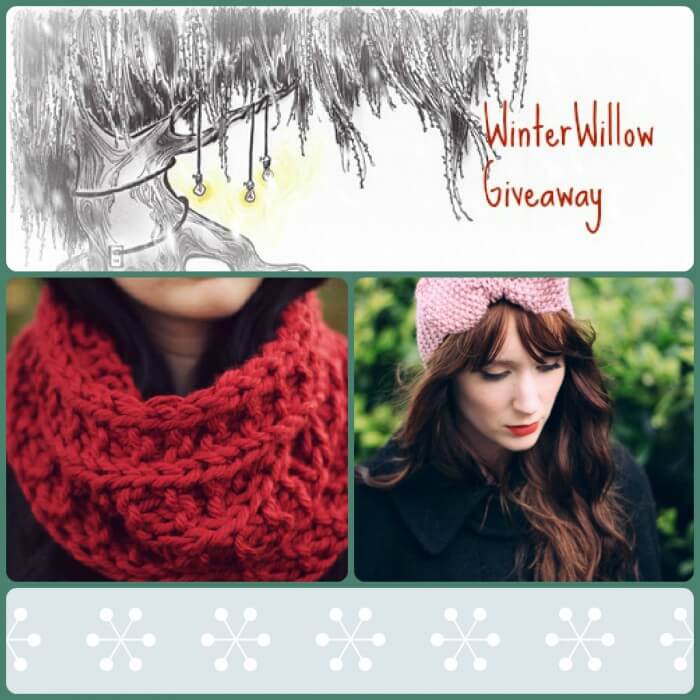 Merry Christmas!
We are hosting our very first giveaway here at On the Willows! It takes only a few simple steps to "put your name in the hat" for one of two beautifully hand-knitted prizes made by Royal Windsor Knits! On Monday, December 10th, we will announce our first- and second-place winners!
The first-place winner will receive The Canterbury, chunky cowl in red, gold, or white (pictured above).
The second-place winner will receive the Lady Evelyn, a knitted headband/ear warmer with a movable bow (also pictured above).
Thank you to Royal Windsor Knits for helping On the Willows host our very first giveaway! Spread the word!