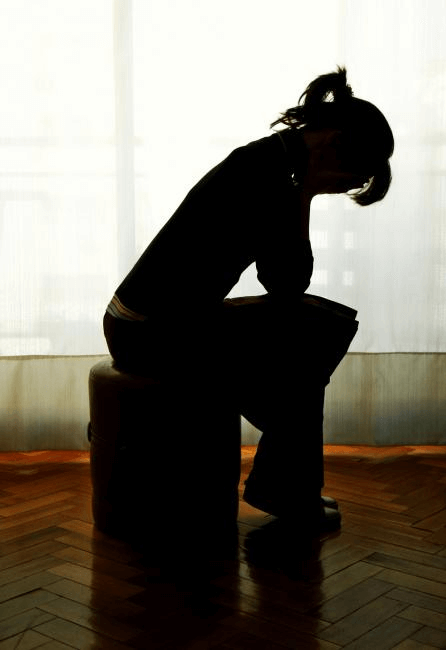 "Rejoice with those who rejoice, weep with those who weep." Romans 12:15 (ESV).  
This scripture is pretty straightforward: be happy with/for those who have a reason to be happy; be sad with/for those who have a reason to be sad. Validate their feelings and what they are going through. That's what they need from you. But so often one or both of these are difficult to follow through with. In my experience, rejoicing with those who rejoice can be robbed by feelings of jealousy/envy. Mourning with those who mourn can be robbed by calloused hearts, being afraid of the pain of mourning, or simply having no experience with which to relate.
This was me, at one point. Understanding mourning was beyond my comprehension, so all I knew to do was to offer "encouragement" in the form of: "Don't worry, God has a plan," or something along those lines. What I would say would be true, but it would be inadvertently dismissive of the pain my loved one was going through. It wasn't until I experienced seasons of mourning myself that I began to grasp not only what mourning was, but how important it was to have people mourn with you.
A sweet friend recently came to me and said she had a story of loss and grief to tell. She wanted people to know not only her story, but that through it she has learned about mourning, and has excellent advice on how to walk with people through their seasons of grief.
Here is her story, by Martha Gunderson.
When I was thirty-two years old, my father passed away. He was an alcoholic and smoked two packs a day. He served in WWII and Korea, which took a significant toll on his body. My father had many unresolved issues in his life, including abuse by his dad and stepdad who both died due to drinking. Unfortunately, Dad was unable to give up cigarettes and alcohol, even after his physician told him the damage could be cured if he would stop drinking.
I came to Jesus at age sixteen. One day I was in intercession regarding my dad and my prayer was that God would save him. As I poured out my heart I heard very clearly: "He, (Dad) would hear it," which I understood to mean my dad would hear the gospel on his death bed. I thought to myself that perhaps a nurse or clergy person would share the love of God with Dad when that day came.
Years later, on a beautiful Easter day, I knew that my dad's health was failing. I went to see him in the hospital, aware that it might be the last time that I would see him. I told him, "Dad, Jesus loves you, and Jesus died for you," and I asked him what he had decided to do about putting his trust in Jesus. After several moments in silent thought, he said that he was going to put his trust in Jesus. Dad passed away a few weeks later.
Six months later, God gave me a dream where I saw my dad in heaven. He was sitting in a big chair like the one he had always sat in, with little children happily climbing all over him. You see, we as children were afraid of my dad. He was an angry person and we would hide when he came home. I knew that the desire of my dad's heart would be that we would run to him when he came home each day. Instead, we made ourselves scarce. During that dream, I saw and felt the pure joy that my dad was experiencing in heaven.
Ten years after my dad passed, my mom died. She had cancer of the larynx and lungs, emphysema and COPD. She had been a smoker too. Treatment required that she have the infamous hole in her throat. She refused to learn how to use a tool that would enable her to talk, so it was all reading lips and notes – a miserable thing to have happen to you. I had a full time job, children in their teens, and lived three hours away, but I was there for as much as I could be, helping her through some of the most gritty parts of her last years. I did not feel I was the best person to help her.
Since then, I have lost half of my family of origin: my father and mother and my youngest brother JP, who died five years ago from laryngeal cancer, leaving his wife and two young girls. This has been the saddest loss of all.
After my mom passed away I took a class on grief. The pain was so locked up, and I knew that somehow, it needed to come out. In the church that my husband and I were going to at the time, very few friends had ever experienced the loss of a close loved one. Most had never lost anyone. I found that I needed a certain kind of support that most of our friends were simply unequipped to give.
When you find out that a friend has lost a family member or a loved one, there are some practical ways to walk with them through their grief. They need you. I know from experience.
Do call, do bring food, or send a thoughtful card or letter. These will be read, re-read, and saved – trust me.
Do attend the memorial if you can, and/or send flowers.
Do listen to your friend's story about their loved one. This is incredibly valuable.
Do check in with them and see if they are okay. You may have to probe a little.
Just listen to them. You don't have to fill the silences.
Understand that they may say they are okay when actually they are not.
Don't be afraid of their tears. Maybe you can cry with them.
You don't have to fix it for them, just be there for them.