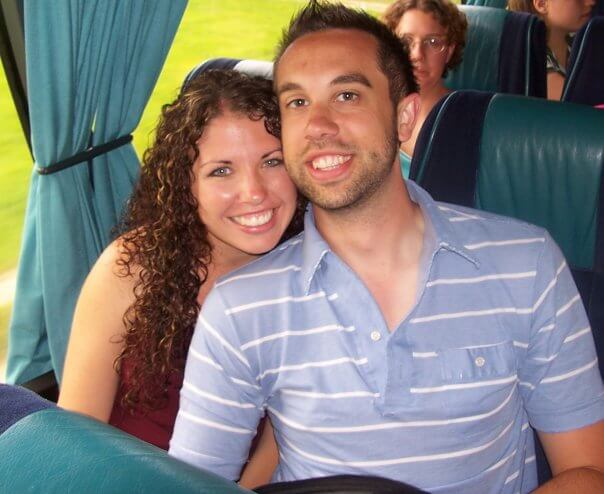 It was sometime right after New Year's in 2010, and I was up late while my husband had already gone to bed. I thought I'd find something mind-numbing on TV to watch that would hopefully lull me to sleep. Somehow, I ended up watching the movie My Sister's Keeper. I'd secretly kind of wanted to see it anyway, so I decided to commit to the two hour movie even though it was way past my bedtime. For those who've seen it, you know it's a touching but brutal story. The oldest sister has cancer and goes through chemo just to stay alive, the effects of which only allowing for a partial life. The younger sister offers herself in some of the most sacrificial ways possible to help her sister, and, well, I won't give it all away. But the film chronicles the battle this young girl has in living with this cancer, and also the battle the family goes through to keep her alive. I was . . . horrified. I was grossed out, frankly. Watching the chemo being administered followed promptly by violent illness, and seeing this poor girl live her life like that was just normal; it was just unthinkable to me. I had an aversion to hospitals, a disdain for needles, a deathly fear of throwing up, and an overall weak stomach toward all things medical. So I kept thinking to myself, "why am I torturing myself by watching this movie?" But, being a person who isn't easily emotionally involved in things, I stayed somewhat numb to the whole thing and forgot about it the next day.
Just a couple weeks after watching that movie, on January 17th of that year (one of my best friend's birthdays, actually), I was diagnosed with an acute form of leukemia. I want to tell this story because, selfishly, it's part of my healing process, but also because it is a testimony of what I've come to think of as a tangible grace from God that I've never known as powerfully as I came to through this experience.
I went into immediate denial, FULLY convinced that my hematologist/oncologist was totally misinterpreting my blood tests. As I lay on the ER bed, I was told I'd be starting chemotherapy treatments almost immediately. I was so completely blindsided, and all I could think of was My Sister's Keeper. My mom and husband were in the ER room at the hospital with me when the doctor delivered this news. They, at least outwardly, remained calm and started making necessary calls to people they thought should know, and pray. First thing was first though, I had lost so much blood that I started getting all kinds of transfusions. I found out that day that my blood type was B-, something I'd always wondered. Good thing I found out, because when they brought me red blood cells in B+ at one point, I knew to object. In three days I had over twenty-five blood transfusions. At that point, the tally in my head got too large to keep track of. I received countless more over the course of the next five weeks, the duration of my stay at that hospital.
People would ask how they could pray, and I was immediately ready with my answer. Obviously, pray that this cancer disappears. That would be fantastic. But I had a sense God wasn't done with me. I wasn't going to die. So what I really needed was grace to take what was about to come at me, and mercy . . . to keep me from the things I couldn't handle. And every day, miserable though I was, I could not deny the blatant grace and mercy I knew I had.
A somewhat sugar coated account in real time was documented in multiple notes I posted on Facebook, so if you're interested (no particularly gory details, so don't worry), you can check those out. I won't go into it all here.
The day I was admitted to the hospital, I had so many friends and family in my room to support me, it was unbelievable, and largely what got me through those initial days. I was actually physically feeling better because I was starting to get all the healthy blood products back in my system: platelets, plasma, red blood cells, etc. I didn't realize how much I needed those! I couldn't start chemo until I had that all up to par. At that point I was just scared, and still in denial.
I was transferred to the oncology ward: the 4th floor of the old wing of the hospital. Since there weren't enough cancer patients to fill the floor, it was shared with the mental patients. Uh hu. This room was tiny, with one sliver of a window that looked out over the hospital roof. The room stank, it felt dirty, the TV only got one channel (kind of), no internet, and no door on the bathroom. Not to mention my neighbors were screaming for no reason at all hours of the day or night, walking around naked, and acting out "aggressively" toward passersby. Knowing this was going to be a long, painful, boring stay, I was honestly thinking, "Ok Lyndsay, find something to be grateful for right now. FIND SOMETHING. Oh yeah, I'm thankful I'm in a hospital with a doctor and medicine that will save my life. Yep. Keep that in mind." Thankfully my nurses did not care about me breaking the "only 2 visitors at a time" rule, cause we would pack 'em in. My friends brought me magazines, movies, new pj's, socks, snack foods (for my guests; I couldn't eat them), decorations for my walls, all kinds of things! They were champion supporters. I didn't know at the time how much that would bless me – how much I would need that.
Just to give perspective, I'm the girl who thought getting shots for my overseas mission trips was brave. After years of doing that, somewhere along the way I developed the habit of randomly passing out sometimes while getting a blood test or shot. I'm also a highly independent person. My mom claims I was born independent. I had left home on January 17th thinking I'd go to the hospital, get a pill, and be sent home, and back to work. I did not picture myself being held hostage in a white-walled room, constantly prodded with what I considered torture devices for weeks on end.
As I started the chemo, I knew nothing. I mean, I might have been told information, but I didn't have the mental or emotional wherewithal to absorb anything other than "I'm a healthy 26 year old woman, and they're telling me I have cancer". Two nurses came in to my room in garb loosely resembling astronauts. They were in long, protective gowns with masks, caps, and these extremely thick, latex gloves. They asked everyone to leave the room. All I could think was, "Oh Lord, please help me." They started administering this orange stuff through my IV. I was told I would feel "funky." Ha. The nurses marked my progress on a huge calendar on my wall, and, three days into my chemotherapy treatments, my doctor came to tell me that the initial chemo wasn't doing the job. They'd have to start an additional one right away that would be going through my IV twenty-four hours a day for seven days straight. They would keep the anti-nausea meds flowing for me as well. Thank God for those. Seriously.
By the end of my initial chemo infusions, I was depressed more than anything. Yeah, physically you could say I felt "funky," but it was so stinkin' hard to find "the bright side." I was bored, sick, and desperate to go home, to be in my own bed, to see my dog, even to go shopping at Target. I confided in a close friend about this, knowing that though this was a physical battle, it was almost as much a mental battle. She prayed faith-filled prayers with me as I sobbed. As the chemo did its thing, I became keenly aware that it was actually affecting my brain (thus the term "chemo brain"). This made it extremely difficult to process new information, but it also profoundly affected my emotions. I would burst out in tears for absolutely no reason all the time. I would laugh at myself in the midst of it, thinking how pathetic I was being. I would say things without any filter at all (hopefully I've apologized at this point to everyone I've offended, including some nurses). Mainly though, I was really depressed. As a naturally content and generally happy person, this feeling confused and frightened me. My doctors would offer me anti-depressants, which I refused. Every medication I had to take seemed to come with its own long list of side effects, and I thought I'd rather deal with the depression than the side effects. Looking back, I probably should have taken them.
People would assume that I was finding my strength in the Lord during that time through things like prayer and meditation, reading, and worship. Had I been in their shoes, I would have assumed the same. Friends and family would bring me worship music and all kinds of books from Christian cancer survivors to encourage me. While these were kind gestures and made sense, I couldn't actually read (I couldn't process things; it was like reading a different language, mixed with the frustration of knowing it's not actually a different language), and listening to worship would instantly send me into hysterical tears, something I was really sick of. I would pray, "God, I know you haven't left me. I know you have a plan. I know you are good no matter what. I just can't find you right now. Help me." I felt like God was gone. I knew He wasn't. I was trying, with my chemo brain, to figure it out.
It took a while for it to sink in, but God had actually shown me He was close early on. Remember how I said earlier that I asked people to pray for grace and mercy for me? God was undeniably, actively answering those prayers. While I was initially going through my chemo that first week in the hospital, one of my best friends flew out from Boston to stay with me for several days. She slept on a camping cot we had borrowed from someone and took care of me. She ran me to the bathroom, made sure I was eating, made sure the nurses were on top of things, and kept me entertained. I remember distinctly feeling that people like her, like my husband (Wyley) and Mom and several other amazing friends, who stayed with me 24/7 — they were embodying the grace of God for me. His grace was tangible, undeniable, amazing.
One day I was trying to take a shower and I had finally just gotten too weak. I couldn't even hold the shower spray thingy over my head. I got out and nearly passed out. The nurses were rushing to take my blood pressure and put me back in bed. My mom dressed me and from then on she bathed me. I could no longer be self-sufficient at all. I had no choice. If I wanted to get out of my room I had to stay in a wheelchair. No more walking around for me. One person would man the chair and one person would man my IV stand, and they'd wheel me around the various wings of hospital – a place that was starting to become like home.
I knew the day was coming when my hair would make its exit. I had very long, very curly hair and I couldn't style it every day when I was there, so I would have friends braid it to keep it managed and out of the way. My mom would blow dry it for me because I couldn't. I felt like a child, and I hated it. But there was nothing I could do about it. One day, I had put off showering for too long for fear that the next time I took out my braid would be the time my hair would start coming out. I had to do it though. My mom bathed me, dressed me, and was combing out my strangely matted locks, and out it started to come. She didn't say anything, but I knew by the long pauses in her brush strokes that she was discarding hair. The thought of trying to maintain the rest of it, being partially bald, seemed pointless. So we started making calls to have someone come in and remove the remaining curls. Later that day I had Wyley, Mom, and some close friends with me, holding my hand, letting me cry, as my head was shaved.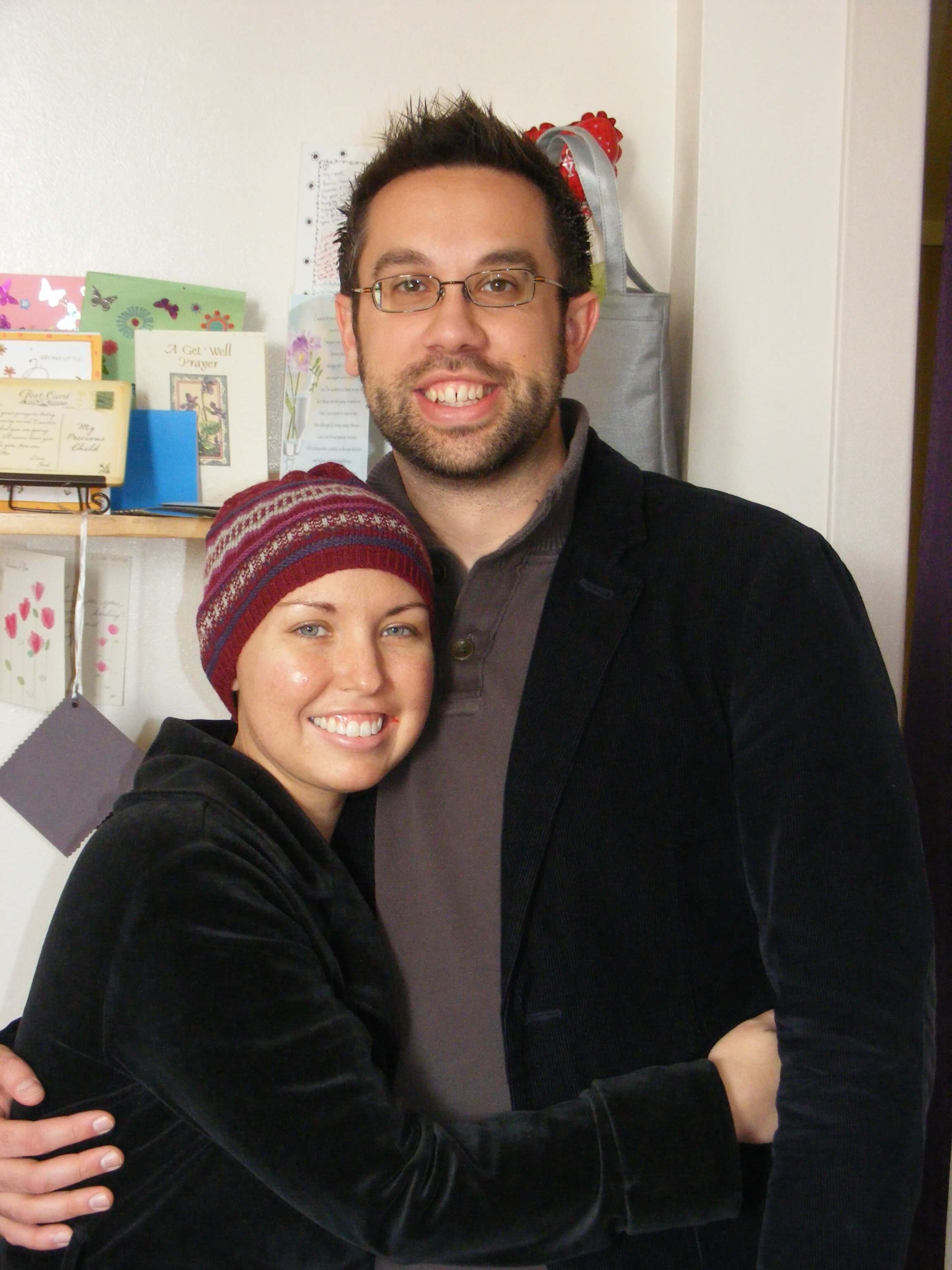 A few days later it was Super Bowl Sunday. I asked Wyley to bring me some guacamole and chips to eat while I watched the game on the one fuzzy channel I got on the TV (I wasn't technically allowed to eat that, per my doctor, but I chanced it anyway). My aunt, who had recently overcome breast cancer, was flying in that day from Colorado to stay with me for the next ten days. She was just in time. My immune system was on the verge of crashing due to the chemo. Literally meaning I would have no ability to fight off any sort of infection, virus, etc. We had to tell everyone they could no longer come and visit, to keep me from being exposed to any potential illnesses. My mom got sick, my husband was on the verge of getting sick, and my overnight support system was pretty exhausted. I felt like, through my aunt, God had sent me an angel. She stayed healthy the whole time, and took very good care of me, and even managed to keep me from being too terribly bored. She, like everyone else, was there completely selflessly. I was more blessed, and experienced God more deeply in those weeks, than I could possibly have known at the time.
Anticipating my post-hospital needs, my friend's very sweet parents offered to buy me a wig for when I got home. They came to my hospital bed and measured my head. I was so relieved, knowing how costly that can be and knowing how unlike myself I felt without my long hair. I'm such a "ducks in a row" type personality, and knowing that was lined up for me was so soothing. We all sat around looking at wigs online to see what I might like. While this was a very overwhelming experience for me (internally freaking out — how could this be my reality right now?), I was grateful beyond words for that kind of support when I needed it.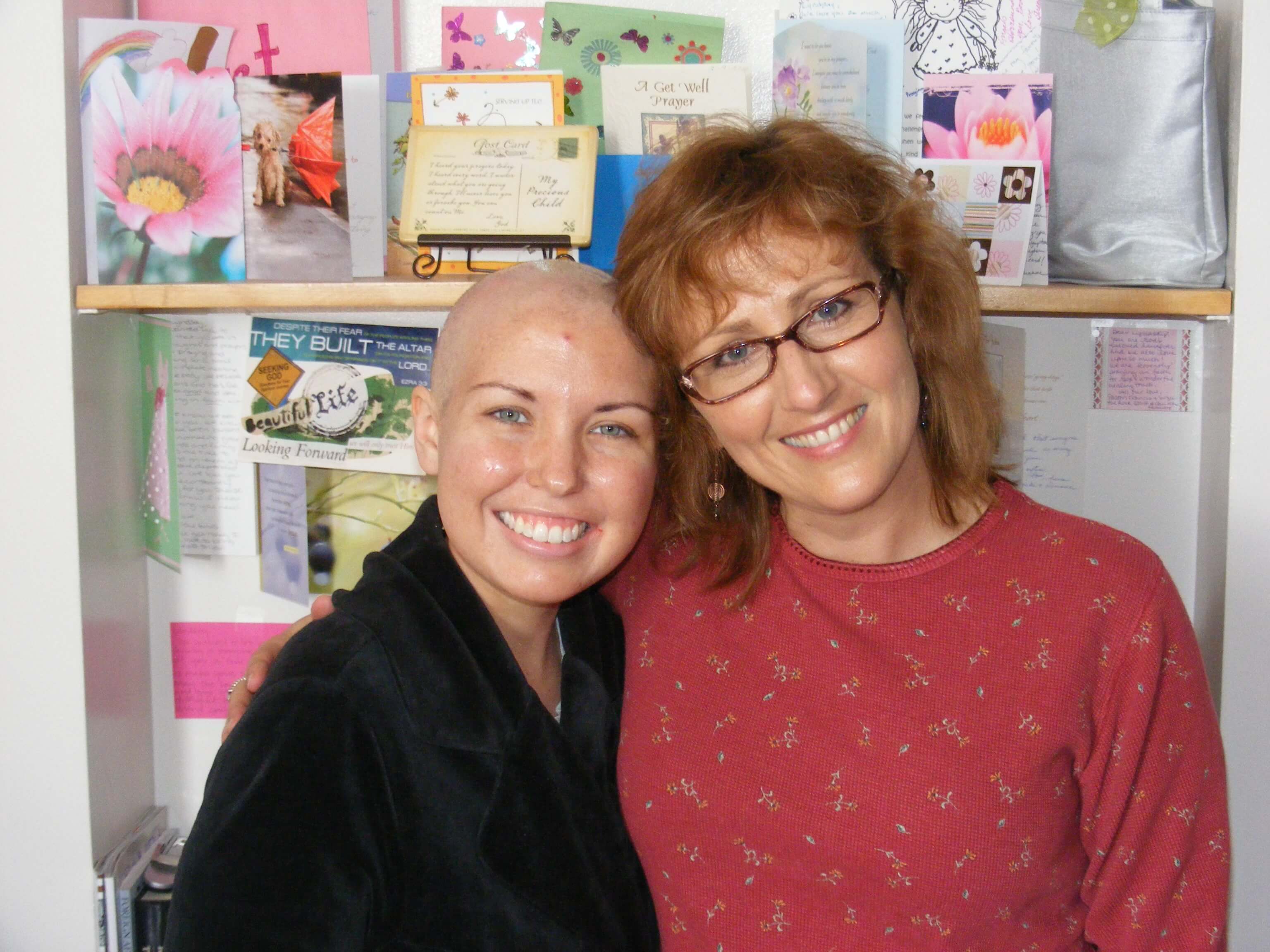 The day my aunt left to go back home to Colorado, my blood counts were rapidly rising back to normal. The chemo had worked, I was regaining my immune system, and I knew I would be released from the hospital by the next day. One of my closest friends stayed with me that last night. She gave me a pedicure, brought me magazines, and packed up my room for me (there was . . . a LOT of stuff to take home). My family and friends were at my house disinfecting the whole thing (my immune system was still not fully up to par – better safe than sorry), so she and her family packed me up and took me home the next day.
Of course that's not the end of the story of my battle that lasted nearly two years, but it was five weeks of my life that I was desperate for God's mercy and grace in a tangible way like I'd never been before. Mercy: there was literally nothing I went through during that time that I absolutely could not handle, and I went through some pretty crazy things. More specifically, I didn't even puke once. That may seem trite to some, but for me it was supernatural mercy. Also, finances were potentially a huge source of anxiety for us, as I couldn't work the whole time I was gone (obviously) and Wyley, who is self-employed, took a month off work to be with me. That was a lot of money we had to come up with. Our church raised all of the funds – every last dime. We were totally taken care of. Grace: it was what I considered "tangible" through the people that God put by my bedside every day. It was exactly what I needed to get through, and God knew that.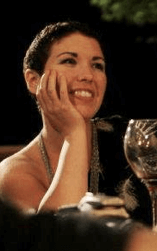 2 Corinthians 12:9-10 (ESV) "But he said to me, 'My grace is sufficient for you, for my power is made perfect in weakness.' Therefore I will boast all the more gladly of my weaknesses, so that the power of Christ may rest upon me. For the sake of Christ, then, I am content with weaknesses, insults, hardships, persecutions, and calamities. For when I am weak, then I am strong."